"We are a Free to Air service providers, a News Network run by professionals and are solely dependent on advertisers support. We will always strive to make them succeed in their communication objectives," Vikas Khanchandani, CEO, Republic TV
In a move to extend the core equity of its news channel brand Republic TV, the company ARG Outlier Asianet News Pvt Ltd launched its Hindi subsidiary Republic Bharat on February 1, 2019. Arnab Goswami's ensuing news channel has entered the market with a purpose to replenish core values in the news sector for those Hindi speaking audience who covet one such credible diegesis. The channel debuted through the campaign titled as 'Poochta Hai Bharat' that divulge the dogma to shake up the stagnant and satiated Hindi news channels and propel a movement that will actively bring about change and foster patriotism among the masses.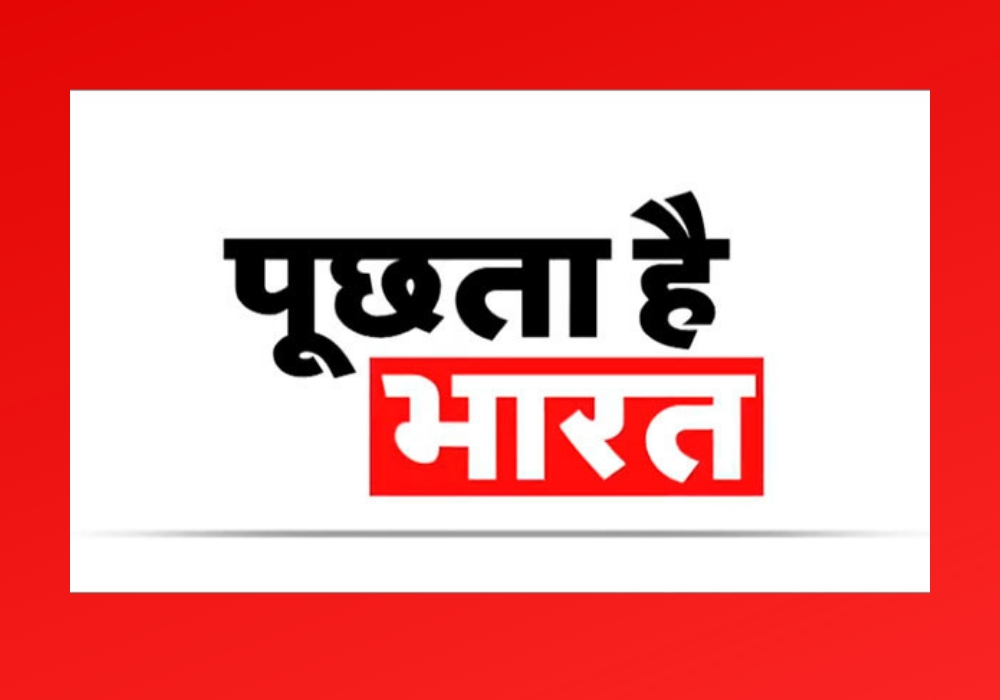 Speaking on the initial response received by the channel, Republic TV CEO Vikas Khanchandani avers, "We are extremely excited about our foray into the Hindi heartland. Our initial response has been overwhelming. The teams had worked tirelessly to bring a strong and sharp offering within the genre. The launch week witnessed several stories that Republic Bharat broke either exclusively or first in the genre. The social media impact of some of them was outstanding. #MamtaBlocksCBI story received a massive 372 mn impressions on Twitter alone across India and 16 Countries participated in the conversation. For a channel to deliver an impact like that is exemplary and unparalleled."
A New Entrant in an Already Cluttered Market
With the launch of Bharat, Republic media may have entered into an already cluttered market. However, the channel sees Hindi as a mass market. "Hindi News channel deliver reach of 100 – 110 Mn which is comparable to the Hindi Entertainment channels. The Hindi news channels offer unique advertising solutions to advertisers to reach mass audiences at a very efficient ROI. It's the largest language genre within News category and growing. The Hindi News market has grown by massive 300% + in the last 6 years from 2012-13 to 2017-18 and hasn't seen any new player entering the market in this time. The genre has grown tremendously and has enough room for another strong and differentiated offering," adds Khanchandani.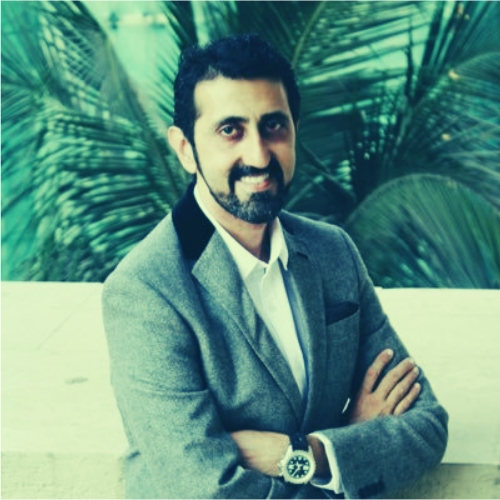 "The Hindi news channels offer unique advertising solutions to advertisers to reach mass audiences at a very efficient ROI"
Programming Distribution, Revenue-Strategy, and Program Line-Up
Distribution – RBharat has had a very wide and deep distribution available across 3300 last mile operators across India. The channel has one of the best placements within the genre across these operators driving significant visibility for the channel. "We are an FTA channel and the objective would be to be a platform that reaches every nook and corner of Bharat," states Khanchandani.
Programming – The channel is sharply focused with its Tag line 'Rashtra Ke Naam'. We are bringing real news back to the genre and intend to strongly focus on making sure that are viewers/consumers are our focus. The programming construct in terms of FPC offers everything and more to the consumers from what is being offered within the genre. The producers are working hard to make sure that the content across shows have something more and differentiated to offer our viewers.
"Our shows like 'Mahabharat', 'Poochta Hai Bharat', 'Lalkaar', 'Pradhan Mantri Kaun', '10 Mein Hai Dum' are getting tremendous traction and feedback from our consumers. Our morning Astrology Show 'Kismat ki Kundli' is getting huge engagement and we are flooded with emails. Besides, the afternoon entertainment show 'Serial Queen – TV ki Rani' strives for content that's exclusive and differentiated."
Revenue – RBharat has on-boarded 15 advertiser partners who have made significant advertising commitment with the channel and the brand count is increasing daily as we start discussing tactical deals. Republic Bharat and Republic TV have the same ethos and positioning and will drive synergies on impact stories.
The Editorial Sketch
Republic TV has gained immensely from the strong visibility and fan following of Arnab Goswami. The brand Republic and its pneumonic R. have become very powerful on back of the impact the channel has created since its inception in May 2017. Republic has expanded the genre by more than 80% which has never been done by any other channel in its genre. Arnab today is not just an English brand he is language agnostic news brand. Khanchandani further says, "The Republic brand has immense visibility, trust and loyalty across its audiences and enjoys brand love from its viewers and consumers as we are here for and thanks to the people of the Republic. In addition to Arnab Bharat has many faces as you have seen from our current campaign and on the channel."
Can Bharat Become Advertisers Favorite?
To ensure advertisers prefer Bharat over other players on the domain, Republic Bharat has worked and is going to work on various grounds. "Advertisers choose partners for various reasons and Republic + Republic Bharat fits all of those parameters. Brands and agency partners seek reach, impact, ROI, visibility, branding, content solutions and superior servicing. The brand Republic and Team Republic is built to work towards all of them," asserts Khanchandani.
"We are a Free to Air service providers, a News Network run by professionals and are solely dependent on advertisers support. We will always strive to make them succeed in their communication objectives"
"As I mentioned we are a free to air channel and in the wake of NTO we will work towards the largest slot amongst FTA with all our partner platforms," sums up Khanchandani.
A Thumbs-Up from Advertisers?
As an advertiser Karthi Marshan, Chief Marketing Officer, Kotak Mahindra Group briefs on how as an advertiser he plans budget for a Hindi news channel. "Kotak's target audience has always indexed very high on affinity for the news genre, hence it is an important element in our media mix. Hindi news, in particular, commands a high share. Presence on these channels delivers the right eye balls while ensuring efficient frequency that helps deliver high recall for our communication."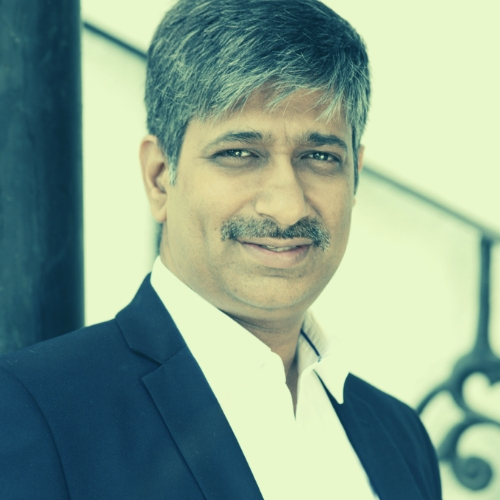 Since Republic TV was a big hit, the advertisers may expect the same from Republic Bharat looking into consideration the audience share. "We will certainly be watching the newcomer with interest, as Kotak is always keen to explore new opportunities to reach our audiences more effectively as well as efficiently," adds Marshan.
Saurabh Gupta, Director-Marketing & Sales, Vanesa Care India also gives the insight as an advertiser. He opines, "Typically we try to behave like an FMCG advertiser. For us Hindi news channel means reaching out to our trade partners such as distributors and stockists. Once we have any new campaigns we try and put Hindi news in the plan, it's more tactical inclusion. We try to cover the number of breaks in a day, and from there we do a backward calculation before we decide the budget. To achieve similar results we also do stings for specific days or break bumpers."
"Yes, we would expect similar results from the new channel Bharat and may be even better as it is in Hindi. Not sure how it will fair among the competition since there are too many channels and the choice set of a news viewer has gone wider," speaks Gupta.
Also, the FTA channels look to benefit in TRAI's new tariff regime. "The change in rates has not been communicated as yet. So I am still not sure where the rates will head. I think the game is going to change since the DTH is going to be more expensive. Hence the prices should typically drop. The new digital content could also add to the slow decline of the satellite channel era. I feel the channels will have to take a fresh perspective."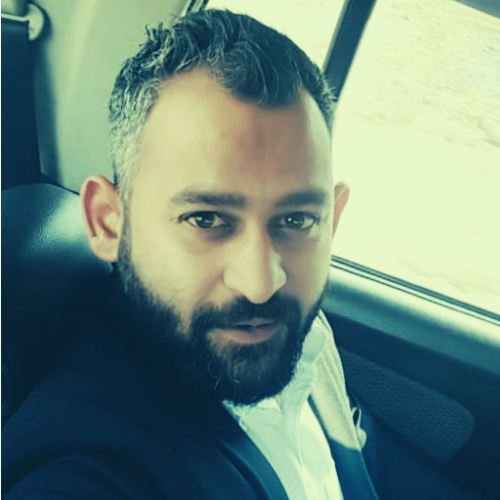 Moving forward, another expert from the industry put forth his opinion on the launch of Hindi news channels from the perspective of an advertiser. Shashi Mukherjee, Head – Digital Marketing, Reckitt Benckiser says,
"The trend of rising popularity of Hindi as a language of choice, amongst audiences is also mirroring in the online behavior. There is clearly a huge demand of vernacular content in this space."

"Almost every new user today, 9 out of 10 are choosing to consume content in their own native language. In the next 24 months, every 4 out of 10 people, will prefer Hindi as their preferred language. The vernacular content ecosystem has to do a fast catch up to cater to this ever-growing audience pool. With audience content preferences changing, media touch points have to mirror that, to stay relevant," adds Mukherjee.
Merger of Preparation & Opportunity
Ratings too will be an important parameter for Bharat and since the viewership flip channel at a faster rate during elections, it is expected that advertising at that time will gain huge momentum. Also, the advertisers will be seeking the top players monitored by BARC and may choose the newly launched during the upcoming General Elections for privileged advertising. The opportunities and preparation are already there, the channel just have to aggressively work on the content and marketing to plant a strong base.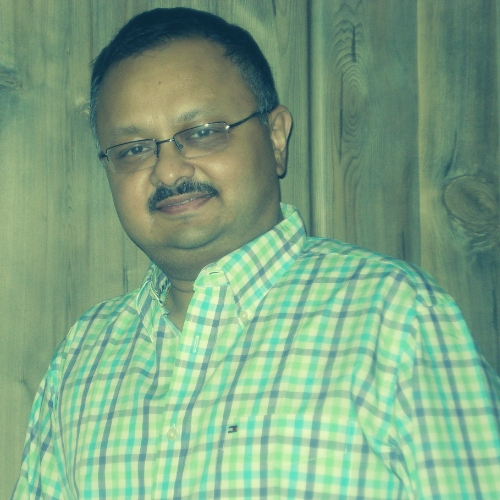 Partho Dasgupta, CEO, BARC India speaks on the changes we can expect in the ecosystem with the arrival of a strong player like Bharat in the Hindi news channel genre. "There will be a lot of activity on the News genre as we draw closer to the General Elections slated to take place in April this year. There is a lot of anticipation among the citizens, and Hindi news channels will leave no stone unturned in making the best of this opportunity to attract viewers and advertiser. We are already seeing a lot of special programming to reflect the pulse of the Nation, and going by the trends from recent state elections a significant growth in the genre can be expected."