With Digital Cricket League all set to happen on 1st Dec, we spoke to the long list of sponsors on why they think that DCL is the right investment/sponsorship opportunity currently in the trade fraternity. Here's what they have to say;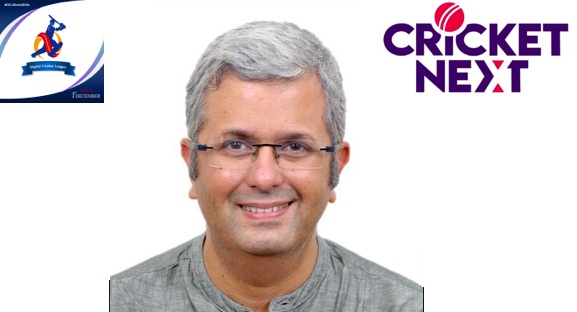 Gaurav Kalra, Group Editor – Sports, Network18
CricketNext: Title Sponsor
Ecstatic Gaurav Kalra makes a fine statement on their association with DCL, he said, "CricketNext is proud to be associated with DCL as presenting sponsor. Cricket, it is said, is a religion in India and it isn't just that as Indians we only enjoy watching our heroes in action. There is a cricketer within all of us and I am sure during this tournament, we will see great enthusiasm and verve among the participants when they are batting, bowling, fielding or simply cheering their colleagues on. I wish the participants the very best and look forward to watching some exciting cricket unfold over the course of this tournament. May the best team win!"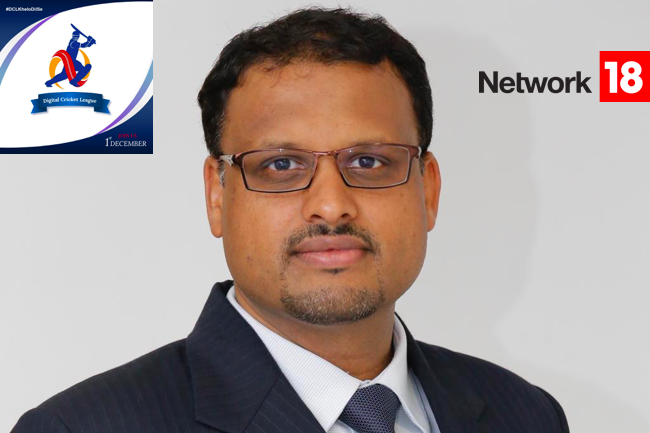 Manish Maheshwari, CEO, Network18 Digital
We're glad to be partnering with the very first edition of DCL where not just agencies but publishers as well as other stakeholders are a part of this league. I'm sure this ecosystem will help us to be better teams with better leaders in the future. Events like these helps us achieve a work – life balance we've all always been looking for. I wish the best to all participating teams and look forward to this action packed weekend.
Ekta Khungar, Business Head West
Nexolt: Associate Sponsor
On their association with Digital Cricket League, Ekta says "Nexolt is Very Happy and Proud to be associated with DCL , Because DCL is that platform where all the people from different areas come to a common platform to show their talent, it doesn't matter who you are.. all we are looking for is a six. Nexolt collaborated with this event because these events are not normal events, but it shows us, that even though we are competitive with each other, but when we come together to play we play in harmony, we build faith, we redefine our ability to win. We define a common community."
On being asked the reason to sponsor DCL, Ekta said "It is best platform for the people with different areas , different companies , agencies, to come together , interact, compete, and enjoy. Let go of heat that we all face in this tough competition"
When we asked whether DCL helped them achieve their immediate objectives, Ekta thoughtfully mentions, "DCL is that event where there is no jurisdiction of who the best in digital .. it believes in we are best caption.. no competition , only team work.. and work towards the common goal of winning"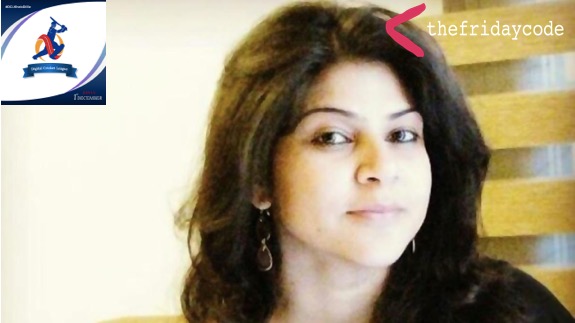 Mansi Khanna, Cofounder & CEO
The Friday Code: Venue Sponsor
On their association with Digital Cricket League, Mansi says"We are extremely proud to be a part of the digital cricket league, a first of its kind initiative that offers a renewed way for Advertisers and Publishers in the digital ecosystem to collaborate, play and interact, through our nation's most loved sport. The Friday Code, through its self-serve unified platform, is uniquely placed to help brands unleash the power of digital advertising. We are looking forward to some exciting cricket and conversations!"
On being asked the reason to sponsor DCL, Mansi said, "DCL makes this opportunity worthwhile because sponsoring such an event creates the digital community goodwill for us as a brand. DCL is focussed more on fun and creating camaraderie in the ecosystem, where networking becomes a natural by-product. Such a combination of fun and work is rare to find in a serious conference setup, where the concept of 'networking' is overused and overrated."
When we asked whether DCL helped them achieve their immediate objectives, Mansi mentioned, "Our primary objective is to get in front of our right target audience. We are relatively new to the market and it was important for us to introduce our product and services to the attendees. Its given us an opportunity to engage one on one with people looking for our kind of product solutions in the digital ecosystem, in a non formal way, which I am sure will lead to a much higher recall in the minds of the decision makers. What better way to break the ice and create long lasting relationships than connecting over our nations most loved sport!"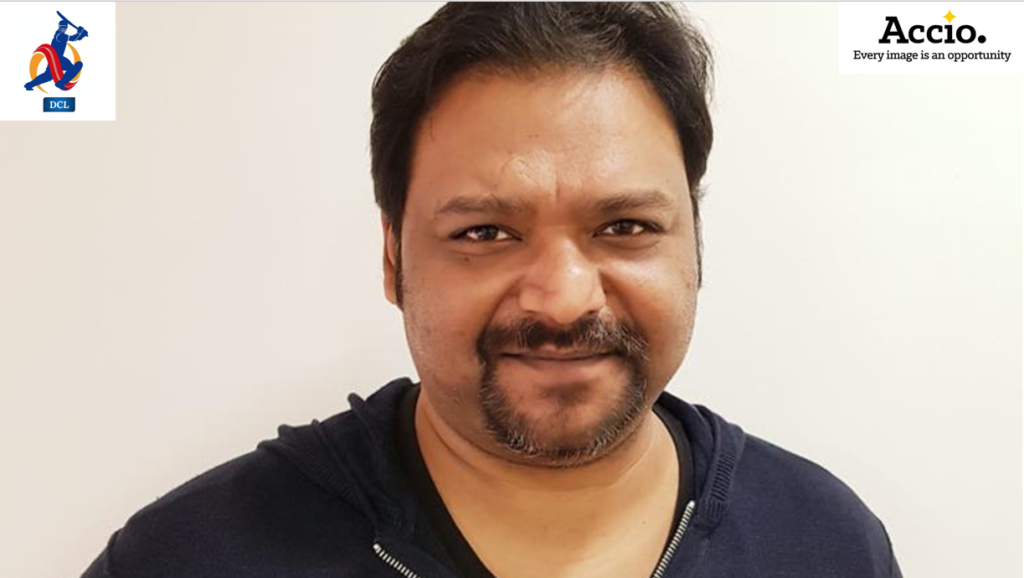 Amit Dalmia, Founder & CEO
ACCIO: Associate Sponsor
Accio is a deep-tech visual-led global open box advertising platform. Simply put, Accio decoded images, spots various stimuli in them and makes relevant brands meet the viewers at this precise moment of desire
On being asked that why does he think DCL is the right investment opportunity currently in the trade fraternity, he says. "How could we not be a part of this event? A great initiative by Vishnu bringing together like-minded people from the digital advertising industry. Cricket is a metaphor for life in many ways – it builds character, fortitude and imparts a valuable lesson that until the final delivery is bowled, anything is possible. Cricket is something close to our hearts and we hope to be there with our bats next year."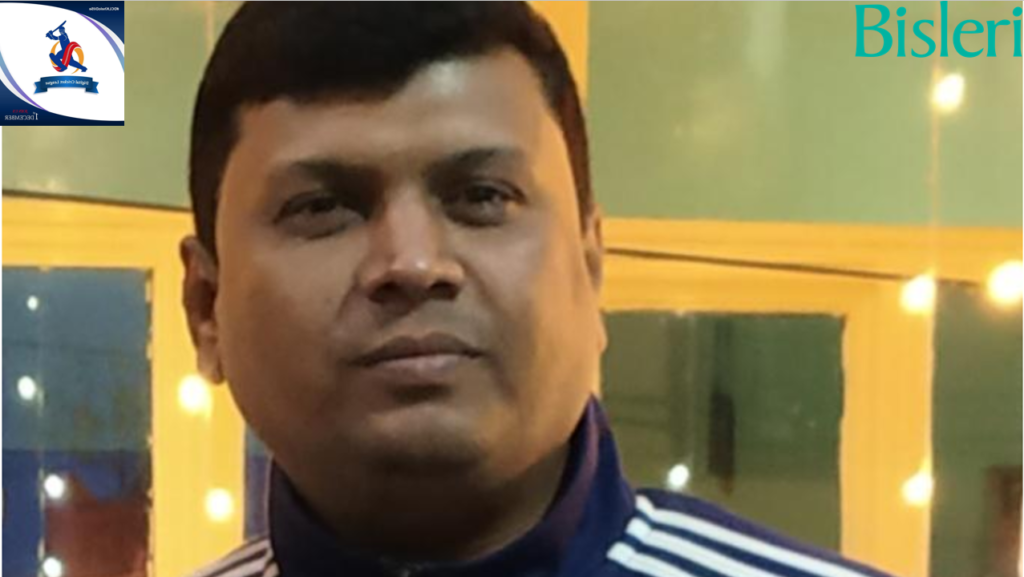 Vijendra Jagtap, Regional Marketing Manager -West
Bisleri: Hydration Partner
Vijendra Jagtap from Bisleri echoes the same sentiment as that of other sponsors and says "We are associating for the first time with DCL, great feeling to be associated with them and a nice Digital platform to promote Bisleri too. Awaiting for something amazing to happen in DCL"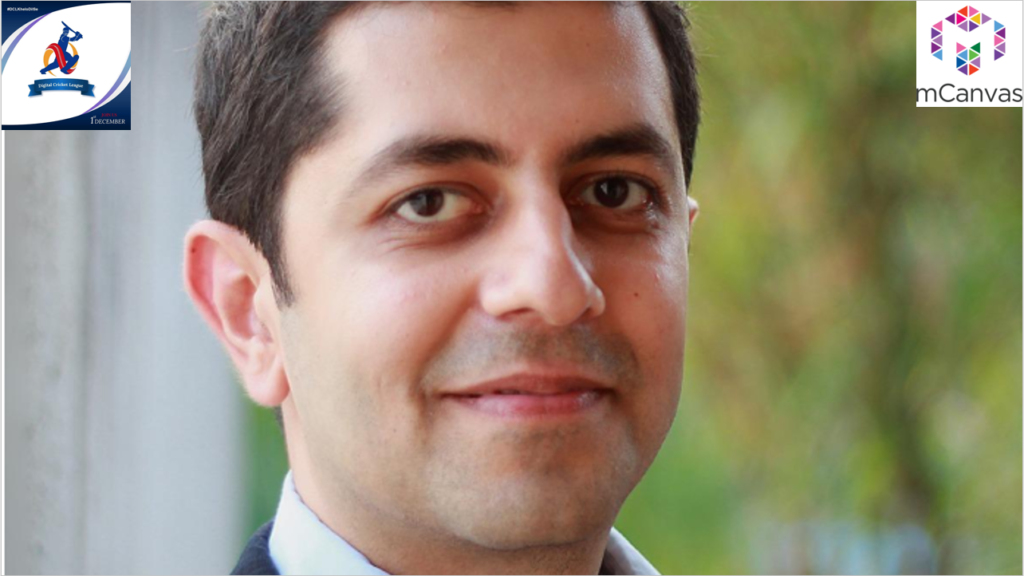 Vishal Rupani, Co-Founder & COO
mCanvas: Entertainment Partner
"Digital Cricket League is a great social platform that will bring together several stakeholders from the digital advertising ecosystem from all across India," said, Vishal Rupani, Co-founder & COO, mCanvas. He added, "It's a wonderful initiative by Vishnu Kanth Gokul and as a sponsor, we are happy to be associated with DCL. Moreover, given its unique team and captain selection process, I am looking forward to some action-packed and exciting matches."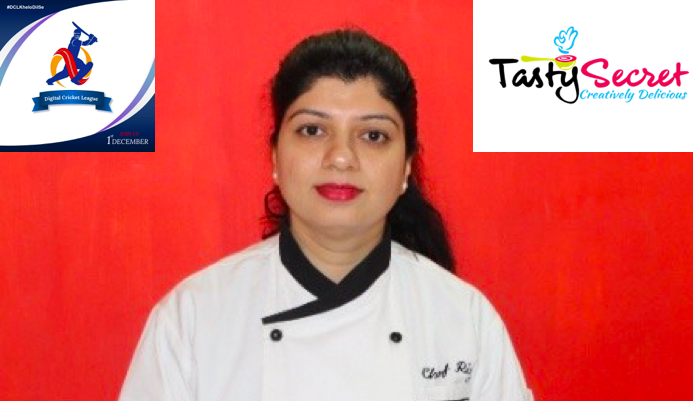 Riya Kamat, Chef and Founder
Tasty Secret: Refreshment  Partner
I'm not into a digital lifestyle – downloading, streaming, surfing – cause I prefer reality over the virtual world. Despite that, when I got to know about the Digital Cricket League – it fascinated me immediately. The fact that those who breath Digital Marketing on a routine basis are passionate about outdoor games like Cricket! Moreover, DCL is such a healthy platform where people from the same industry would be playing with their industry competitors with their heart and soul. I loved this sporty spirit and passion of these Digital Marketers. Indeed, it's our pleasure that our brand Tasty Secret could get associated with DCL as refreshment partner. We wish great success and fun to all the players and in every match would love to be part of DCL- KheloDilSe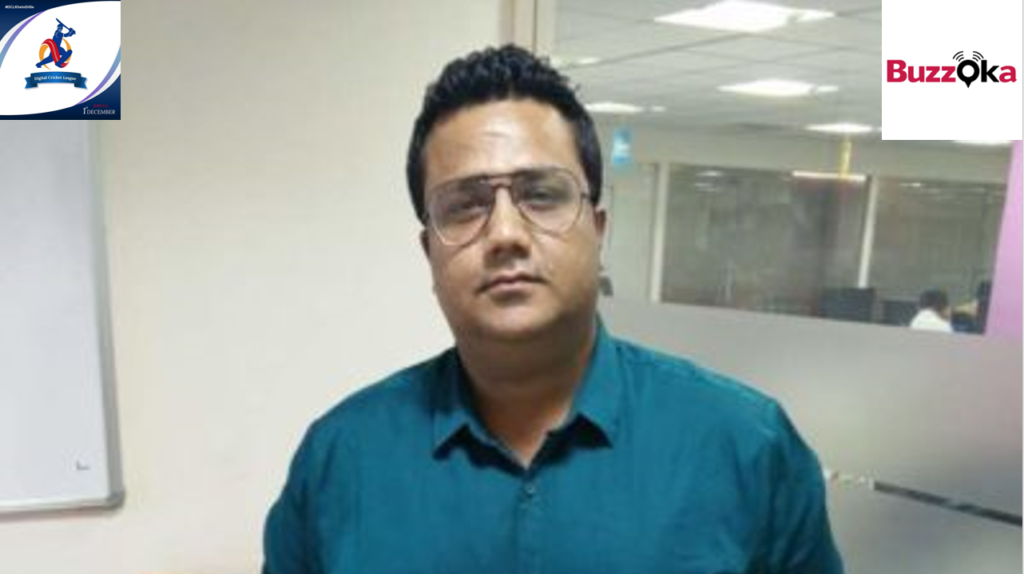 Ashutosh Harbola, CEO, Buzzoka  
Buzzoka: Buzz Partner
DCL is a great platform for converging competitors at the business to a sport that India truly loves. Wishing a lot of luck to Vishnu and Tilak for making this initiative a truly successful one.
On being asked the reason to sponsor DCL, Ashutosh said, "DCL as the name says Digital Cricket League is a great opportunity for us as it converges the entire digital community in the west irrespective of companies, competitors or peers. It is about a Cricket Loving Nation's digital community coming together. In terms of ROI, where ever the trade community is, advertisers in the B2B space will always move that path
When we asked whether DCL helped them achieve their immediate objectives, Ashutosh mentioned, "DCL has given us a lot of exposure in terms of socialising with the community which matters right from practice sessions to onlooking the league. There is a mix of sport and business in a more inter personal way which is beyond board rooms and presentations."
Disclaimer: Agency Reporter is the media partner of Digital Cricket League. We feel, in this world of media clutter and business interest, DCL is a true example of true sportsmanship and we would like to thank the team for making it truly awesome in every sense.