The common characteristic of the best marketing campaigns include a distinctive idea, superb plan of attack, the best ways to get the word out (marketing tools), and a clear call-to-action.
How any of us would describe an 'iconic campaign' is nothing binary. It is that one advertisement that manages to remain unfaded, allows the brand to make an impact and hit the right cords of the audiences event after years of it being first aired. Whether making the most of social media, email marketing or any other method of promotion, these iconic campaigns manage to engage their target audience in an unprecedented way.
Here we give you examples of 5 such best marketing campaigns that you can learn from. The common characteristic of these include a distinctive idea, superb plan of attack, the best ways to get the word out (marketing tools), and a clear call-to-action.
1. Google- Year in Search
The Google's Year in Search is undoubtedly one of the most powerful campaigns. The series first began in 2009, displaying the most common Google searches of a particular year.
Why I feel it is one of the best marketing campaigns is its mere idea. While people turn up to Google for nearly every question in their mind, the company's idea of amalgamating its basic service is worth appreciating. They have beautifully captured the trends that ruled the year, highlighting them in this 3 minute video.
Learning- Be Well Aware of Consumer Needs
It is a great way for marketers to understand the people, events, and cultural moments that gave the entire world a pause. Since the search window is conventional and personal, you can evaluate the consumer's intent, needs and desires. It can help provide you a road map for the upcoming year.
2. Apple- Get a Mac
Who says Apple is only a technology master? Ever seen how quirky yet strong its marketing is? One such exemplary example is the above ad. How conveniently they have brought up the Mac vs PC debate to its audience. The dig managed to shoot up 42% market share in its first year.
Why I feel it is one of the best marketing campaigns is its simplicity and minimalism. The company follows a standard template where you see two men having an interesting conversation. The simpler one being a Macintosh and a more formal one introduces himself as a PC. The parody talks about the perceived weaknesses of the latter, corresponding to the strengths possessed by the Mac. With this campaign, Apple intends to persuade that seat of audiences who feel Mac is difficult to operate and hence they shift to a non-Mac.

Learning- Be Subtle Yet Powerful
As a marketer, you need to learn how subtlety you can captivate a consumer's mind, without your message being a hit in the head. A simple idea like this can be as impactful, if it is relatable. Also, you don't always need exorbitant budgets to make an ad successful.
Read: Make Your Business An Instant Hit in 2019 With These Digital Marketing Strategies
3. Old Spice: The Man Your Man Could Smell Like
The Old Spice's "The Man Your Man Could Smell Like" campaign, created by Wieden + Kennedy was none less than an overnight success. The video garnered nearly 51 million, followed by a second commercial in 2010.
Not just the writing but the marketing idea of interacting personally with fans over social media by the 'Old Spice Guy' himself took the audience by a storm. These short videos saw almost 11 million views with an exceptional increase in the number of Facebook & Twitter followers. Their social media engagement was a reason big enough to be touted as the one of my favorite marketing campaigns of all times.
Learning- Engagement is the Key!
As a learning, you ought to keep your audience engaged by unique mediums, not forgetting to be real to your brand image and voice.
4. Procter & Gamble: Thank You, Mom
I am sure this must have left you teary-eyed!
An ad like this by a household and cleaning company like Procter & Gamble (P&G) must be lauded for its idea, execution and pulling the heartstrings the right way.
Our moms have been a perennial source of support, motivation and strength. The idea of amalgamating Olympic athletes in making with such reassuring mothers behind, had to be a success. And since this whole journey deals with a lot of laundry and cleaning up, that's were P&G comes to play.
Learning- Rope-in the Emotional Quotient!
As a marketer, the emotional trick mostly works. It is a powerful means to influence the buyer behavior. But make sure it blends well with your idea and brand image.
5. Nike- Just Do It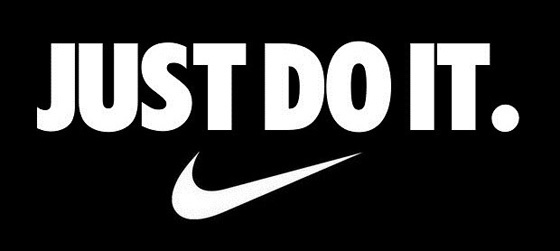 Now that's how victory looks like!
I am sure the people at Reebok (a bigger giant at that time) must have been shell-shocked post this campaign by Nike. The company managed to take advantage of the rising fitness craze during the 1980s and came out with its iconic 'Just Do It' campaign. By 1998, sales exceeded $9.2 billion and people were caught by a frenzy. They started associating with the slogan.
For me, this slogan was fascinating enough to get the audience moving. It holds a universal yet a personalized message. Mixing the standard athletic culture with commoners, this tagline calls for every runner in the house by getting some famous athletes to advertise the brand. In addition, it wanted to disseminate the idea of fashion through their products.
Learning- Understand the Need
The best way to come up with an iconic campaign is to first ask yourself. Come up with possible problems, their solutions and sync them with your product services. Hitting this core issue (obesity and procrastination in America during that time) in your marketing plans will definitely be received well by the audience.
6. Vodafone- ZooZoo campaign
These 30 ads by Vodafone were a hit amongst the Indian audience. This was much evident from the social following of these creatures that led to 200 ZooZoo specific pages with 250000+ fans and thousands of views on Youtube.
One prime reason why I was totally flattered by this campaign is how Vodafone managed to establish a new brand identity (supplanting Hutch) such swiftly. Only a campaign as powerful as this could have done it. Also, this campaign focused on the Value Added Services where these ZooZoos are 'Happy to Help You', disseminating their newest motto.
Learning- Have Faith
The stakes are high when you intend to re-position your brand, creating a new brand identity altogether. It is even more difficult when you already hold a strong identity (Pug for Hutch) in the market. You ought to take the leap of faith and come up with unusual ideas. And of course, build a newer plan which is equally effective and remarkable.
Read: #StrongerEveryHour- Vodafone's New Campaign
7.Sunsilk- Co-creation Campaign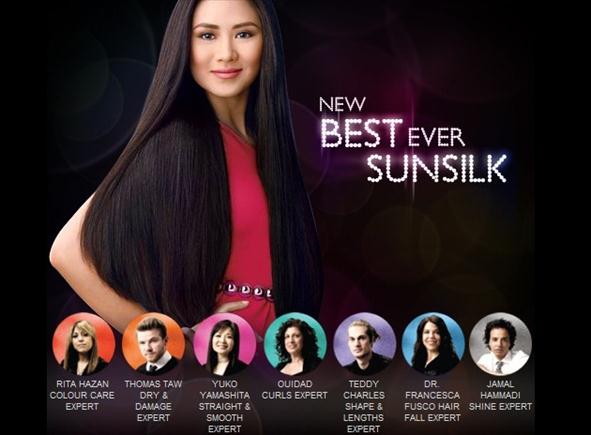 Audiences generally perceive an idea to be authentic when it comes directly from an affluent source. To reposition itself, Sunsilk worked on the same lines by launching its Co-creation campaign. Here, different shampoos were launched under the names of famous hair-care experts. These products were problem-specific (dryness, shine, etc.) and guaranteed better results. The campaign further roped-in the best of celebs that were best linked to the co-creation.
As an individual on the receiving end, I still remember the ad series and can easily recall how greatly influenced I was. I definitely wanted to try these on myself. This unique and interesting concept wasn't very popular that time. And what better than an expert advice sitting at home?
Learning- Truth Flows from Authority
As I said, anything that comes from authority is trusted more. The source becomes so powerful that people get easily attracted. The same worked in Sunsilk's case. Not just your ad, but the ambassadors must also emit the same values as that of your brand.
Disclaimer- The suggested companies are based on author's personal choice.