The story of Nokia's transformation, pioneering new technologies and adapting to the shifts in market conditions is one of the most gripping ones in the history today.
For most of us, Nokia has been our first ever mobile handset. That's because the company has something to offer to every individual. Whether it is its price range or incorporation of newest technological advancements, Nokia has always managed to be the first past the post and be a people's favorite.

While I am all praise for Nokia being one of the world leaders in the mobile phones arena, there has been a significant drop in its operating profit over the years that cannot be ignored. Its opponents like Apple and Samsung were quick on the draw to eat up the maximum of Nokia's shares. While Nokia's sales decreased by 3.1%, iPhone recorded a humongous sale growth of 330%.
The story of its transformation, pioneering new technologies and adapting to the shifts in market conditions really interests me. Nokia's history is a journey in itself that has been a learning for most telecom giants. And thus, I take this opportunity to take you down the memory lane, exploring its successes and failures.

Fasten your seat belts- this spans over a whopping 150 years…
Early Years of the Paragon
Nokia, the behemoth it is today, began as a single paper mill in 1865 by mining engineer Fredrik Idestam in south-western Finland. The location of their second mill, on the banks of Nokianvirta River, actually inspired these engineers to come up with the name 'Nokia' in 1871 that later ventured into electricity generation.

Further, Nokia expanded to areas like mobile devices, rubber boots and tires, paper products and much more. Its sector-by-sector success took the company on a geographical rise, from first being a Finnish company (until 1980s) to a growing European presence in early 90s to a global company in mis-90s.
Inception of Innovation
Nokia's telecom sector managed to expand its portfolio by entering a joint venture with Salora. In 1979 Nokia and Salora got together to establish Mobira Oy, a radio telephone company. 1981 marked a new era for Nokia when the Nordic Mobile Telephone service was set up. It was the world's first international cellular network and Nokia launched its first car phone, Mobira Senator, in 1982.

There hasn't been any looking back for the company since then. They have proved themselves to be a game-changers in terms to innovation and technology.

In 1987, Nokia launched the first-ever hand-held portable device, Nokia Cityman NMT 900. The product was targeted to millennial businessmen. Nokia managed to hit a home run with this exceptional masterpiece, taking the audience by a storm.
The advertisement definitely hit the right message- "Everything is in your hands now. Connections. Time. The freedom to move." Nokia's comprehension of serving the need of the hour with this legendary product had to create a splash, especially in the business sector.

While most of Nokia's products were game-changers in themselves, Nokia 9000 Communicator was another of its marvel, launched in 1992. It was an all-in-one phone that provided functions like calendar, e-mail and internet options.
The advertisements presented how the Nokia Communicator was all you needed- 'Use it every time, anywhere'. Basically supplanting a computer, this was a product targeted to the 'mobile professionals' that would also easily fit in their pockets.

Emergence of an Unrivaled Mobile Leader
The same year, Nokia launched Nokia 8110 slider phone, popularly known as the 'banana phone'. It generated sales by featuring in the record-breaker movie, The Matrix, in 1999.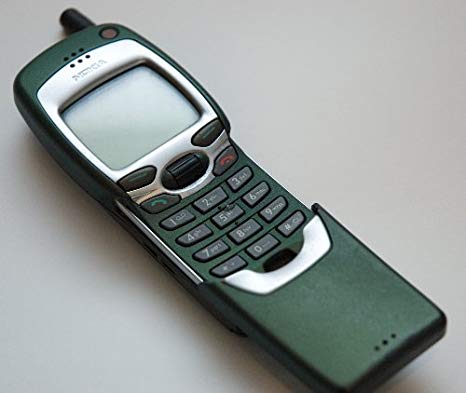 After the much success of the banana phone, the spectacular Nokia 6100 series (with world's first Snake game pre-installed) was launched. It garnered sales of nearly 41 million mobile phones in 1998. This resulted in knocking-down the then competition, Motorola, and becoming the world's top cellular phone maker. Its sales increased by over 50% and operating profits reached nearly 75%.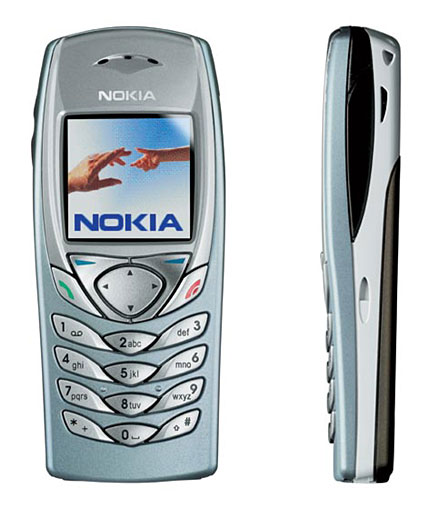 Then came the year of the launch of Nokia 3210. In a first, a mobile handset with 6 color variants, pre-installed messages and an impressive 4-5 hours of battery life was out. Around 160 million of these handsets were sold, celebrating Nokia's success again.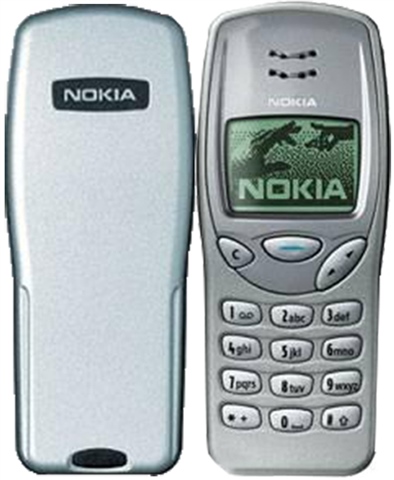 The success of 3210, lead to the launch of its successor Nokia 3310 in 2001. It had a chat function, had threaded SMS writing and voice dialing. It was a hit in the market for its features like calculator, Nokia network monitor, stop watch and a reminder function.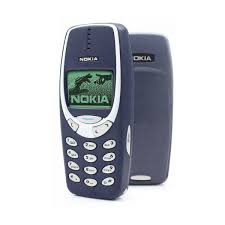 The early 2000 brought in several changes for the company. With the influx of private telecom companies and emergence of globalization especially in India, the wireless and internet technologies were evolving. The need to bring something different yet affordable was expected on the table.

Responding to these growing demands, Nokia came up with Nokia 7650, the first one to feature built-in camera as well as to sport a full-color display. This was followed by a series of mobiles phones that were much ahead of their time. Have a look below: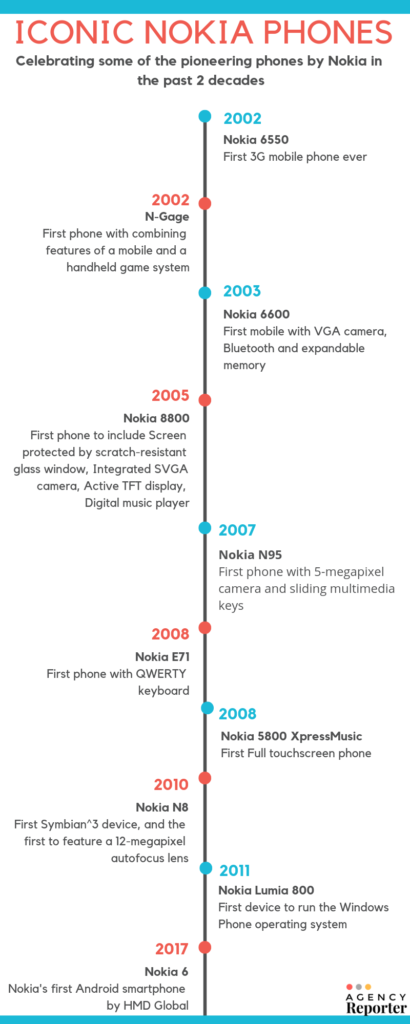 Nokia's India Debut
Nokia entered the Indian market with its 'Made for India' campaign. India was an undiscovered and untapped market during the early 90s.

Nokia came up with several hits in the market with phones that were specially created for the Indian masses. The ads pitched the utility, the price sensitivity and primary telecom needs of Indian consumers during the initial years. They were tailor-made for the middle class, fading away its image of only serving the business-class. The little nuances such as 'Saare Jahan Se Accha' ringtone and incorporating Hindi as a registered language in the Nokia 3210 worked well for the Indian market.

With subtlety entering the hearts of Indian consumers, Nokia roped-in several celebrities like Priyanka Chopra and Shah Rukh Khan to beat their emerging rivals. It was their trick to stabilize their grip in market, cement a mass connect and eventually bring the sales up.
Due to Nokia's inability to evolve, its popularity started dwindling. It lacked technological advancements that its competitors managed to crack. This was much evident when Samsung was announced first in the fiscal year 2012. Nokia recorded an 18% drop, as per the Indian telecom trade publication, Voice & Data.
In our conversation with Upasana Joshi, Associate Research Manager, IDC, she says, "During the first decade of 2000, Samsung and Nokia were the key players in the market. It was around 2013, when China entered India, that Nokia and other brands started drifting away from profits.
The product portfolio of these Chinese firms are high on specifications. These companies invest a lot in promotion and marketing. Although the consumers are well aware of Nokia, they get influenced by the Chinese players.".
The Rough Patch
With sliding profits of Nokia in early 2000s, the company experienced some early hiccups. In 2007, the company again crumbled when it was found guilty of 46 million faulty-cell batteries globally. This was also the year when Android version 1.0 was launched to which Nokia was a little aversive to respond.
This definitely affected the company's portfolio and position in the market and competitors like Blackberry, Motorola, Samsung, HTC, etc. started enjoying their growing audience.

Alarmed by its decline and an urgent need to get hold of their position, Nokia announced its collaboration with Microsoft in 2011. With two best of the market leaders joining hands, they came up with Windows phone. The agenda was mutual, to increase the sales as well as expand the brand all over the world.
While the success was slow, the first fruit of their partnership reaped in 2011. The Nokia Lumia 800 aimed at the higher end of the market and Nokia Lumia 710 was targeted at the lower end.
I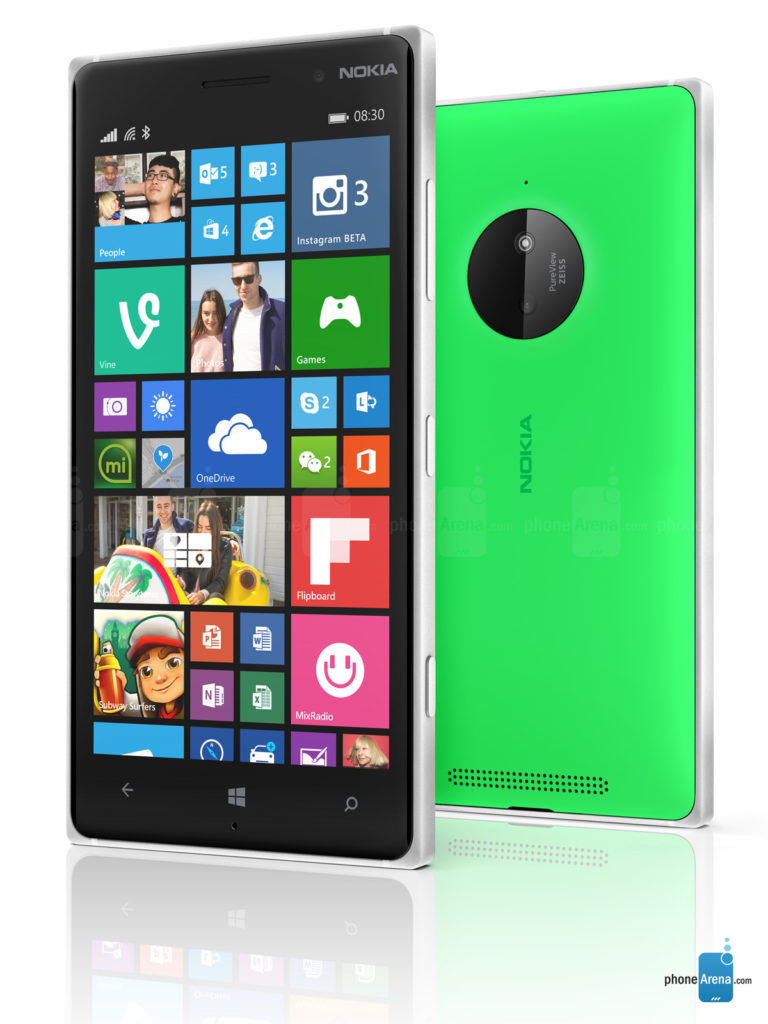 Though the company did manage to sell a million handsets, the results were not very convincing. The company recorded a loss of 1.3 billion Euros in 2012, affecting the jobs of nearly 10,000 employees.

To combat the losses, Nokia came up with Windows Phone 8-powered Lumia 920 flagship that received mixed reviews. It did become the best-selling Nokia phone on Amazon but did not shift the company towards any profits. The revenues dropped considerably and the company was to dwindling to make it to the smartphone market.
Upasana also adds, 'First, Nokia took a lot of time to realize the shift to Android. Second, China offered high margins to the retailers and distributors. Having tasted the blood, these retailers and distributors refrained from working with Nokia and went ahead with their association with Chinese brands".
In April 2014, Nokia sold its mobile phones business to Microsoft for approx. 3.7 billion Euros. Acquisition of Asha Series and Lumia was also a part. By July, Microsoft dismissed another 12,500 Nokia employees and well as discontinued Nokia's non-Windows Phone product lines.

In October 2014, Nokia and China Mobile joined hands to deliver between 2014-2015.
In November 2016, Nokia purchased the French telecommunications equipment company Alcatel-Lucent for approximately €15.6 billion.
Reasons for the Downfall
With Nokia's constant refusal to adapt to the changing environment, their fall was decided. While checking with the industry experts, Advit Sahdev, Former CMO, Infibeam, said, "The biggest issue was with the "Product" which is one of the 4Ps of Marketing. Nokia had always been focused more and more on the hardware part of the product by coming up with many different models for various market segments. However, they missed out on the biggest part of the product, i.e. software. They did not have a great OS. They did not have great apps. They did not have an eco-system to create a software. iOS and Android were able to address this part and thus scale to levels that could serve the entire world in a collaborative manner. This example goes on to show that marketing is not just about promotions, but about all the 4 Ps."
Some of the other reasons behind the sink of the company are stated below: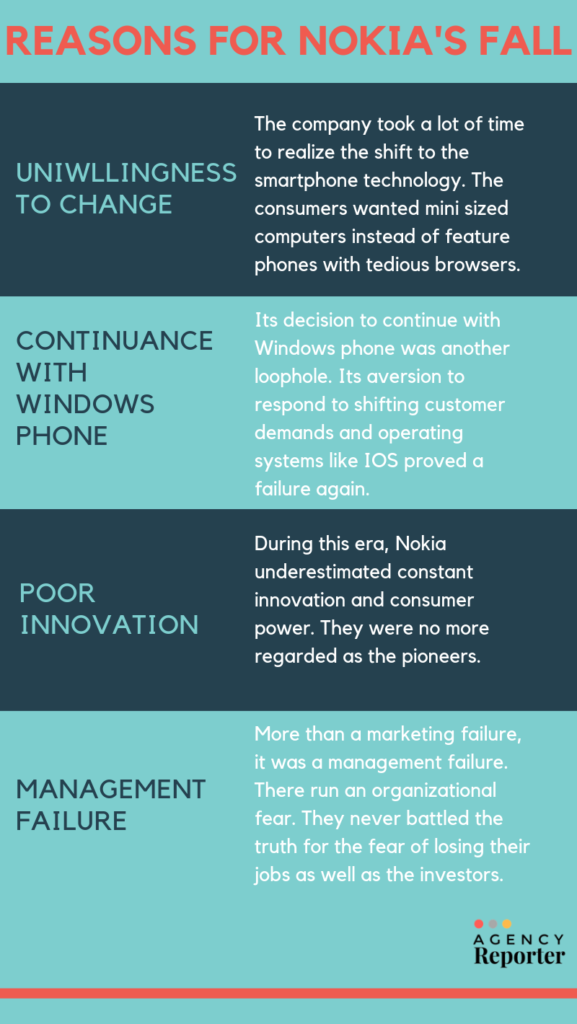 Stayed Connected Always
All throughout its trembling years, Nokia made sure to stay in constant touch with its audience. It stayed true to its first motto- Connecting People, over decades of its existence.
During the Microsoft years, Nokia launched the Lumia series. These were high-end Windows 8 phones that excelled in low-lightning photography. The rear camera was 8.7MP Pureview shooter with optical stabilization and short pulse. The agenda was now to persuade the Apple and Samsung lovers to 'Switch to Lumia'.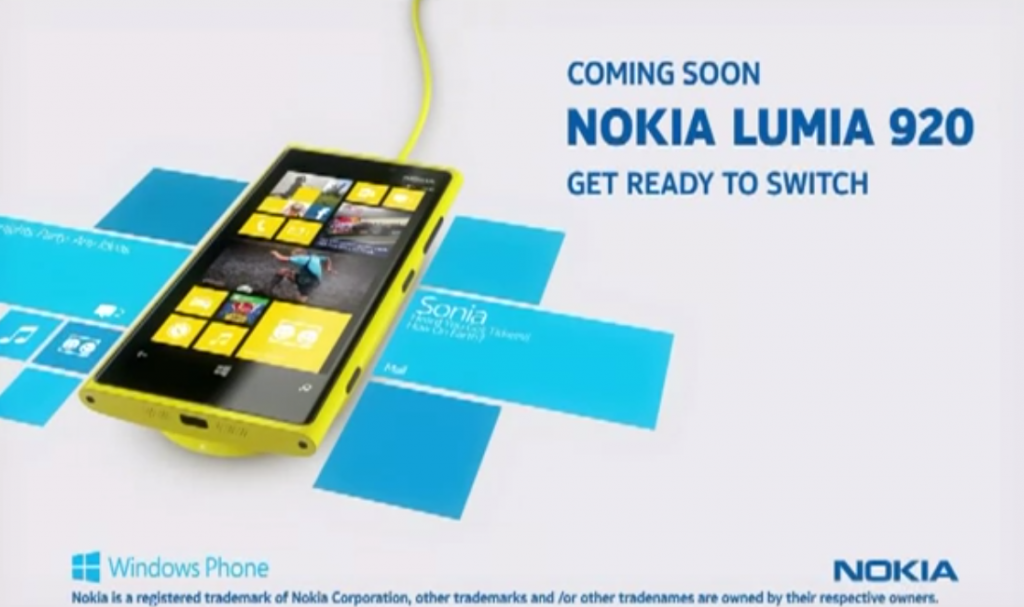 In another attempt to knock down its competitor 'Google', Microsoft launched the 'Scroogled' campaign. Through this, Microsoft alarmed the consumers they are under constant risk of being 'Scroogled' through Google's shopping search service.
Current Scenario
Nokia, that once enjoyed the position of a main lead, now seems at the challenger position. Merging with Microsoft did offer a lifeline to Nokia but it still needs to match up to its rivals. Understanding the shift in the technological paradigm, Nokia's branded feature phone business were handled to HMD Global in 2016.
The new company now aims at making a mark in the smartphone industry and eventually conquering it. To gain the trust of its audience back, Nokia is now re-launching its record-breaking phones like Nokia 3300, Nokia 8 Sirocco and the Banana phone. The feel of nostalgia will compel consumers to give Nokia another try. It was important to roll-in this flavour for the reputation the company carried.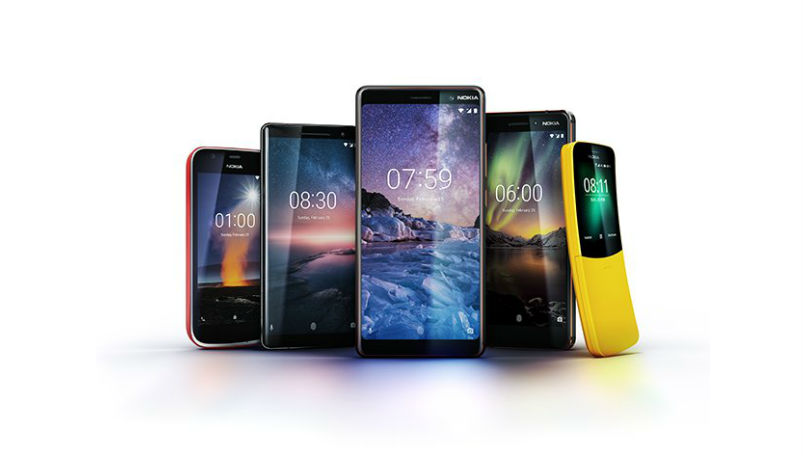 Also, some of the latest technology phones like Nokia 6.1, Nokia 3.1 and many more are being made available. They stock the Android feel, are sturdy and resilient and emphasize multitasking, speed, excitement and reliability.
I give full credits to HMD Global as far as their commitment to software updates is concerned. They have managed to release the latest and greatest flavor of Android for their devices. The company also intends to receive and Android Pie update for Nokia 5 and Nokia 3.1 by the end of January 2019.
New Nokia's Marketing Strategy
The new Nokia managed to produce several ads focusing on its new features that garnered millions of views. To shoot up the sales, some ads came out especially during the festival time with Parineeti and Alia being the ambassadors.
The new Nokia has also announced a partnership with Flipkart for the launch of Nokia 6.1 Plus. It has now become a 'Flipkart Exclusive' product under the hashtag #TwoOfAKind, hinting the collaboration of these two companies.
The same was followed for Nokia 8.1 that went on sale for the first time, via Amazon. The ones who pre-booked this smartphone on Amazon, enjoyed a 6-month screen replacement from Servify.
Popularity Drift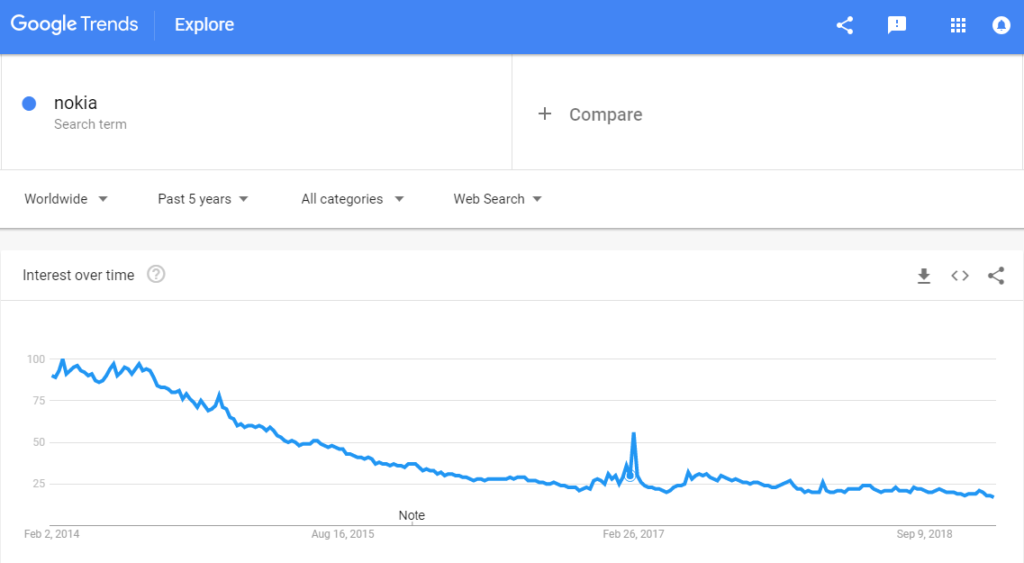 As per the report by Google Trends, we see a tremendous decline in the popularity of Nokia in the past 5 years. The company did manage to make a slow shift to the smartphone market in the past few years, but there was no revolutionary change. In India, it currently holds 8% of the market shares, as per Counterpoint Research. The company observes sales between 3-4.5 million per quarter right now. The lag between Nokia and others needs to be filled with huge amounts of investment in marketing and R&D to be able to compete with the established companies.
What Is Expected from the New Nokia Now?
Upasana adds here, "The company must realize that the eco-system has changed. Consumers do keep a check on the online mobile offerings. Additionally, the market has become very competitive. They must come up with unique propositions, keep their channel margins low and invest in the market."
I have been an ardent Nokia fan myself. For HMD Global, it is essential to carry the flavour of Nokia's legacy to captivate the audience's trust back.
The stratum of users who wish to buy a phone under 5k is still untapped. This is the larger pie of the cake where the buyers look for a feature phone under this range. Also, not many players are catering to this category right now. People are still reluctant to buy from them. Hence, Nokia can build a model around this that will also establish a good recall and fit this pie.
Another suggestion would involve Telco-bundling or the Subsidy model. Nokia can come up with upfront offers and reduce their Average Selling Price to generate better sales.
With the launch of their new phones, the price sensitivity must be taken care of. They must understand that Indian middle-class are still hesitant to pay a premium amount for a smartphone under Nokia.
With the re-launch of their iconic phones, the stakes remain to be high. The marketing strategy must hit the right chords in order to hold a substantial market share.
Nokia always had the streak of taking extreme risks for decades. We expect the new organization to come up with hardware innovations for its new launches.
Nokia must take advantage of its high retail presence. People still recognize the brand well. China, somewhere, is just burning its money on promotions. Hence, I still feel the battle is not lost and Nokia must continue to promote their brands and products better.
I anticipate a great comeback from Nokia, where it finds its due place in the smartphone market and rules the popularity charts again!