The year is ending in two days. I would say, it was a good year for us because the ecosystem allowed Agency Reporter to co-exist and address gaps which others failed to identify or just left them to be addressed by someone else. 'It's a small industry' is definitely an unjust statement for the A&M industry. In six months of our existence, we have come across only a few thousand people doing best in their capacity, yet everyday we come to know of newer people and want to talk to them. We need to do much better in 2019 – undoubtedly. We will do that, but first, here's about some people who have already done some good in 2018 and tried to use the year gone by to the best of their advantage. We spoke to them about the work they did in 2018. We asked them about the good & bad things that happened to A&M industry & the effect it had on their organisation, people, ecosystem etc. Here's what they said,

(People listed here are in no specific order)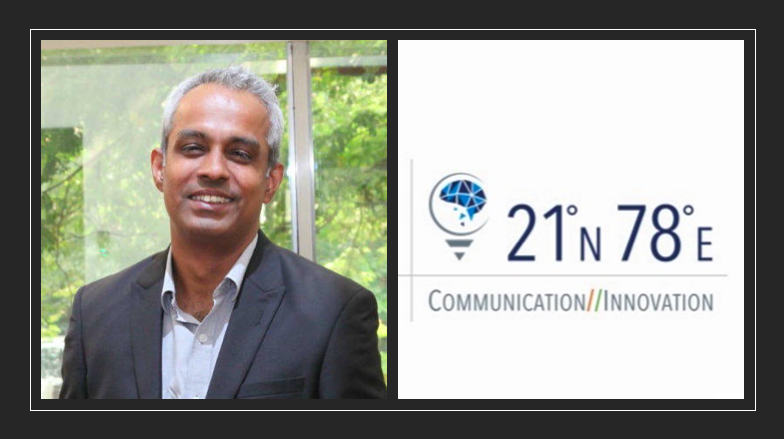 We started 2018 with a wish list of clients across categories, offices in multiple locations and complete the senior leadership structure. All this while maintaining fiscal prudence and not go belly-up. From all aspects 2018 has been a good year for us. We won 12 businesses including the likes of Motorola, Welspun Spaces, SHARP. We opened our offices in Bengaluru and Gurugram.
In Navin Kansal and Don Bosco we found our Chief Creative Officer and Chief Strategy Officer. Our work got featured in leading trade pubs as the campaign to look out for. In all the madness, we managed to do some social good by piloting a crop monitoring app for farmers.
We missed out on some pitch wins but it had a silver lining too. When a client sheepishly tells you "the other agency has scale…", it means the work was equal if not better.
This, for a two- and-a-half-year start-up agency, is no mean achievement.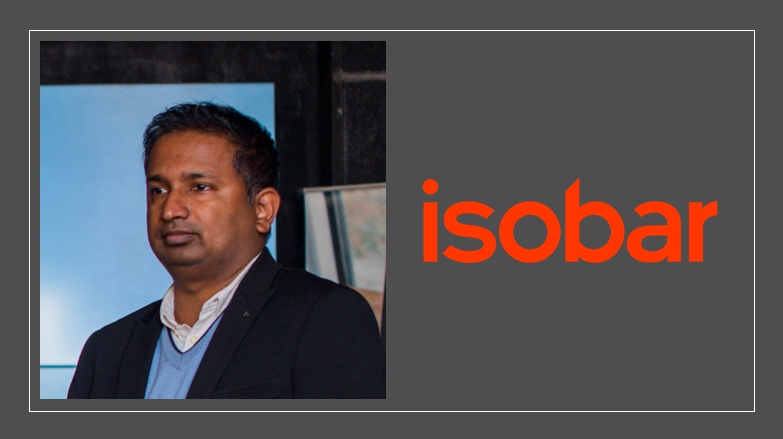 Overall The year has been very positive for us both in terms of business and accolades. We continued to add prestigious clients across categories and across regions (Delhi, Mumbai & Bangalore). This being 10th year from inception for isobar India was special. Launch of isobar commerce & Isobar SriLanka thereby increasing our footprints across South Asia. This year we won 3 Clios for our Campaigns for Reebok and Ramada Blind Faith, Hence our work being acknowledge, celebrated at the world stage was special and also making us the first digital agency in India to win big there. We also went on to win agency of the year title across multiple industry events firmly establishing us as one of the leading, if not the leading digital agency in the country.
We would have loved our work being recognized at Cannes this year but that was not to be. This definitely is area where we will be focussing on in the coming year.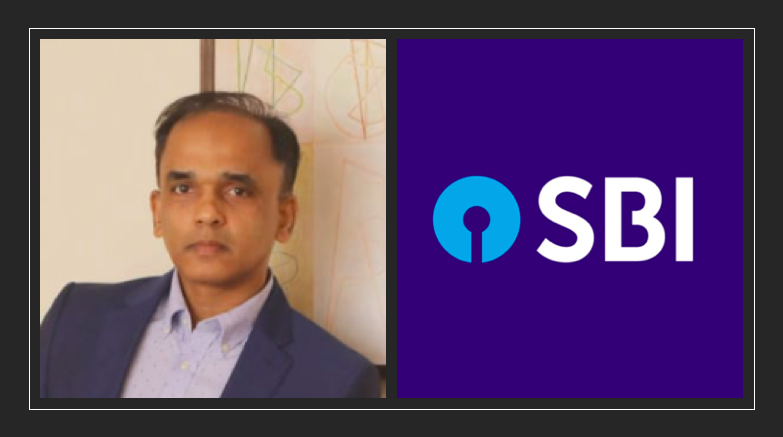 YONO, India's first comprehensive digital platform launched by SBI in Nov 2017 shifted gears by moving into a growth trajectory. With over 13 million downloads and 5 million plus active users, all signs indicate a super growth trajectory ahead. With YONO, SBI has cracked the code on resonating more with the milllenial population. Brand saliency for YONO has been well acknowledge by target audiences.
2018 did not rock SBI. That said, it has been a year of pausing or slowing down to take hard decisions to resolve the NPA issues and get the momentum back into the bank's growth.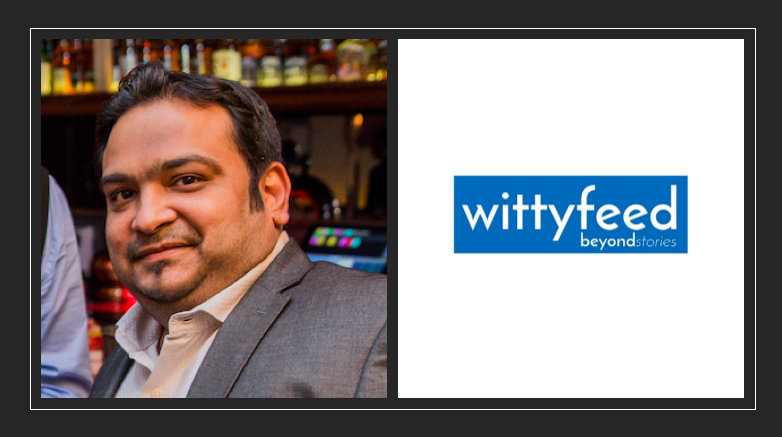 2018 was much more then a roller coaster ride for us, we saw our sales conversion getting much better and serviced more than 100 clients in various categories specially in Entertainment, Automotive, E-commerce, Online-Retail and Education.. We started a dedicated Hindi portal along with food, tech and tales genre and it has already started getting good traction from both Audience and Brands. In pursuit of TrueNative content marketing integration we did more than 500 stories, 100+ videos and quite a few poster series and let our users engage with brands in innovative way. We won more than 10 awards including Gold at DigiPub and ICMA Awards. Our mass reach attracted various Production houses and we partnered with Movies like Andhadhun, Padmaavat, 102 Not Out, Zero and many more..We also grew our local presense in US with a dedicated office in Neywork. With the joining of Shradha Tripathi as Sales Head and Harsh Mani Tripathi as Chief Product and Strategy Officer our Leadership team also got strengthen.
We missed the bus of creating any web series however the videos that we did for brands subsets the miss.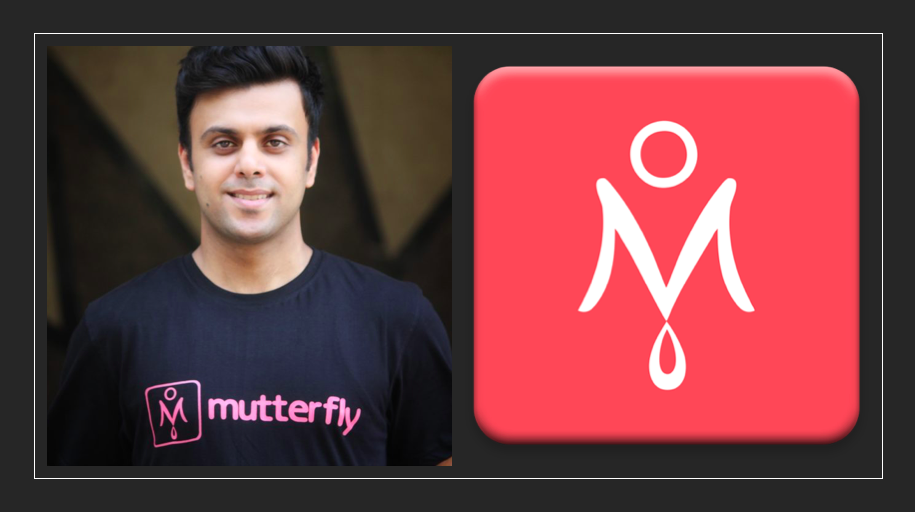 2018 saw a steep rise in rental adoption and we noticed a surge in search volumes for rental products especially across Cameras and Premium Party products. We capitalised on this trend using digital targeting resulting in our average transaction size increasing by 2x and clocking more than 150% Year-on-Year growth in revenue.
Being the first year of GST, there were numerous changes which we had to factor into the business. Additionally, the rules for e-commerce platforms kept getting continuously updated. This did create turbulence across our internal systems and we had to frequently educate our vendors and customers on these new changes.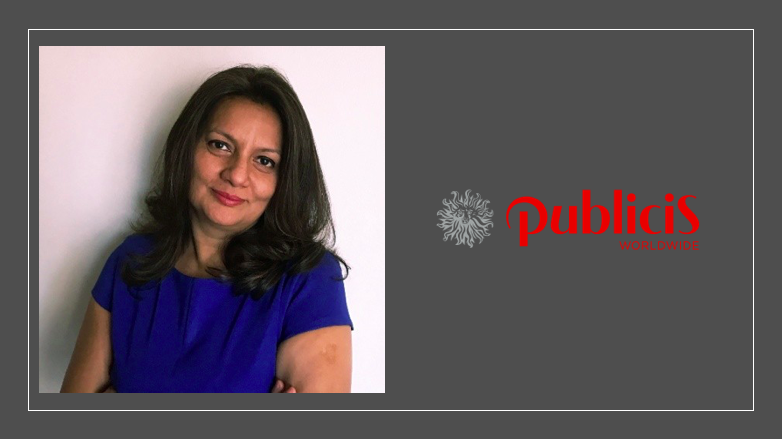 The never-say-die attitude of us advertising people helped us win in 2018. The year was not an easy one with advertising budgets being slashed, production budgets crashed, pitches were hotly contested among big, small and medium agencies together for the same clients and generally everything was wanted yesterday. We could have cracked, but we didn't. It is this resilience and the undying passion to do good work, no matter what hurdles, is what is commendable and noteworthy of our clan.
Amidst all this, there was the me-too agenda too that rocked the industry. Many conversations happened, many actions were taken, and many heads rolled. And it disturbed all at different levels. The great outcome from that is that everyone is now aware and more careful.
Wishing all a fantastic 2019!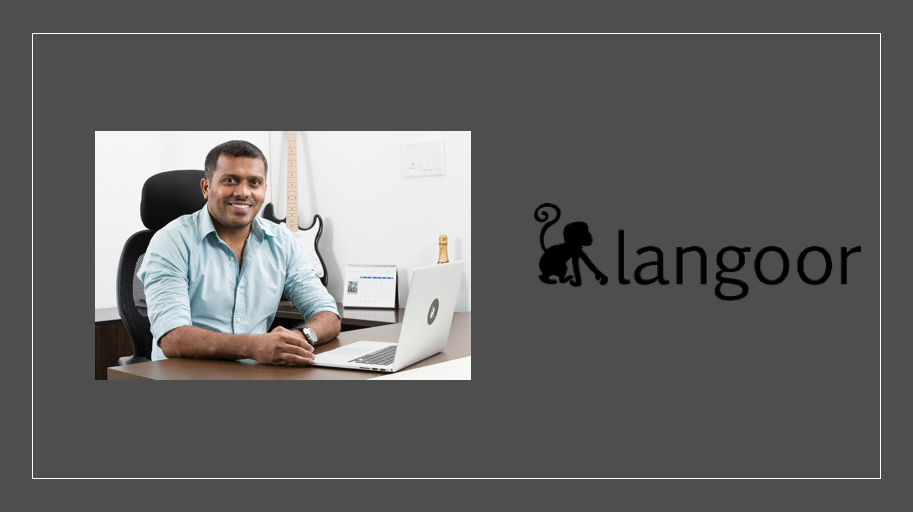 We rocked 2018 because we emerged as the biggest independent digital agency in India
2018 rocked us because our growth had us juggling a lot of balls all the time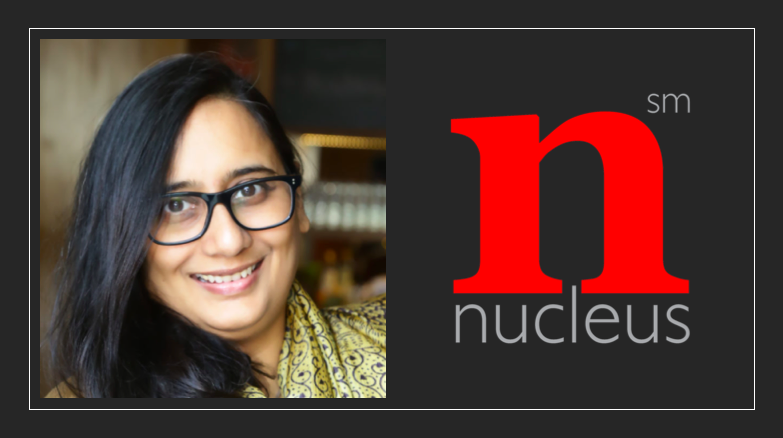 This year was a fabulous one for us. We put in renewed focus on our efforts to raise the bar on our offerings and it resulted into a client windfall and a happy team for us.
The first half of the year was filled with in depth learning and knowledge sharing on an international platform. The activation of our international circuit via PRBI gave us a competitive edge in our domain expertise and offerings. The second half of 2018, saw the addition of exciting clients like Times Bridge, Value Point Systems, Zolo, FHD Consultants, Ginni Systems Limited, Learning Yogi and the likes on our roster, along with the launch of prestigious international like TEDx Sarjapura and Ironman 70.3 Triathlon in the country for the first time.
The rapid growth and expansion of our teams and client portfolio took an additional reserve of strength to ensure that the teams have the physical and mental strength to handle the new workload. The constant management of resource and clients was tricky but not unmanageable. Meticulous planning, detailed bifurcation of duties and work ownership was crucial and ensured each member of the team played their roles in the scheme of things. I am proud to say that my leadership team rose to the occasion and seamlessly managed the transition to the next level of a high powered action oriented team.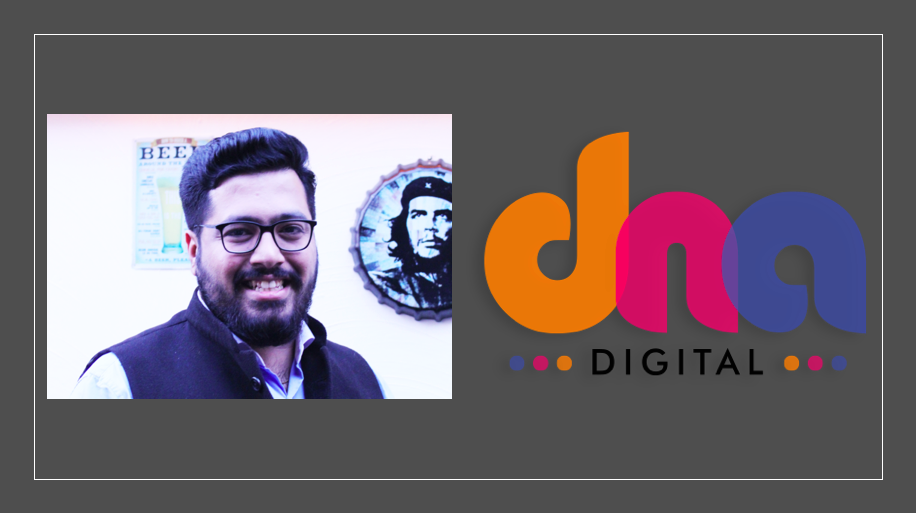 DNA Digital believes in its core values: Learn, Reach, Engage & Scale & as Tagline Says 'Affirming Digital In You', we help companies in the digital ecosystem imbibe digital capabilities & acknowledge it's transformational strength.
DNA Digital rocked 2018 & this year has been cherishing & learning with lot more traction building up since past 2 quarters.
DNA Digital transformed one of the leading Salesforce Consulting & Implementation partners- MAXIFY building their Digital Marketing capabilities focusing on their customer experience by launching Conversational Bots & AI based product MaxEngage – An internal marketing automation solution stack analyzing social presence & web traffic which makes recommendation to their marketing team generate & convert more leads & be proactive with unhappy users to establish strong relationship by understanding their adoption challenges & solving them. DNA Re-Defined Digital strength for Team Maxify which led them to acquire 5000 salesforce users globally & 9.8/10 CSAT last quarter.
Though we had some amazing global success stories & our campaign '#DigitalInYou' was vouched by our customers, the Year 2018 rocked us too but not in a good way.
DNA Digital's Japanese strategic partner & Investor Itsuki went through losses which slowed DNA's fundraise strategy & Itsuki-DNA Digital had to take the exit from current partnership & corporate board membership.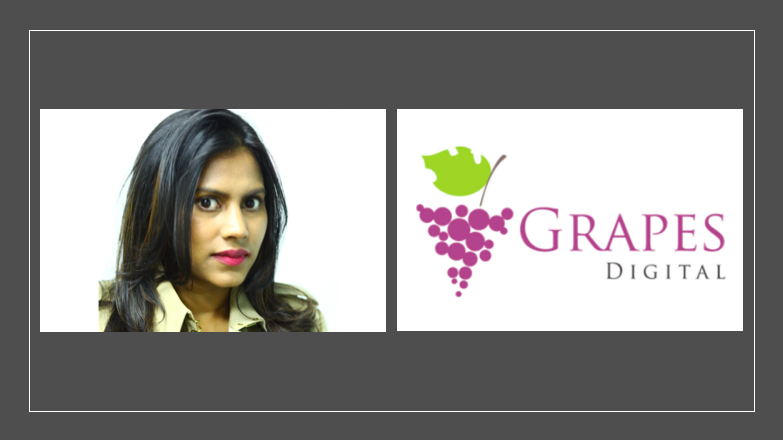 2018 has been a great year for Grapes as we bagged nearly 48 awards across various digital marketing platforms. From being awarded as the youngest agency, to bagging maximum awards across multiple functions for our work, including winning Abby's at Goafest, Grapes has been celebrating its campaign success hugely.
With creative and innovative campaigns like World's First Night Auto Expo, a Branded assistant on Google Assistant, World's First Twitter Sex etc we have taken creativity to the next level and lived by our motto of "Creative by Heart and Geek by minds". In 2018, we have also won the digital mandate for 11 new clients like Realme, Bajaj Finserv, Logitech, Maxxis, DS Group, Wipro and many more. This is not all, to serve more and more brands Grapes has expanded from 100 people to 170 member strong team.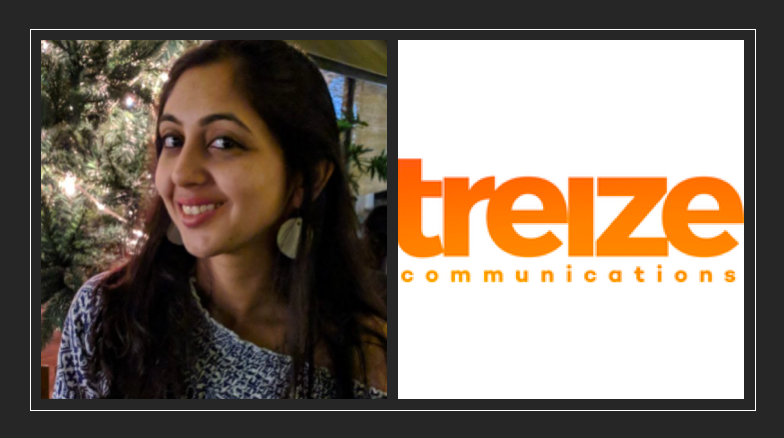 This was our third year in business and we are learning the art of growing and surviving. We grew more than double in team size and our business grew by 200%. Personally, my biggest challenge always is to get people to understand what is PR and not let them mix it with SEO, SEM, ORM and other digital services. We managed to make lot of people understand that, which I feel is a satisfactory win. They may or may not be a part of our exciting journey, but it feels good to create awareness about one's own business model, which is also a growing industry in India.
As a small, but growing team I would certainly say we rocked 2018 as we managed to deliver way beyond excellence, within our limited means. We all look forward to an exciting 2019!
2018 has been a year of growth for us and we came across newer and unseen challenges. Situations which cannot be predicted were survived. For us, it was more about growing on a day to day basis, rather then focussing too much on the larger goals. We all know how day to day living and learning is!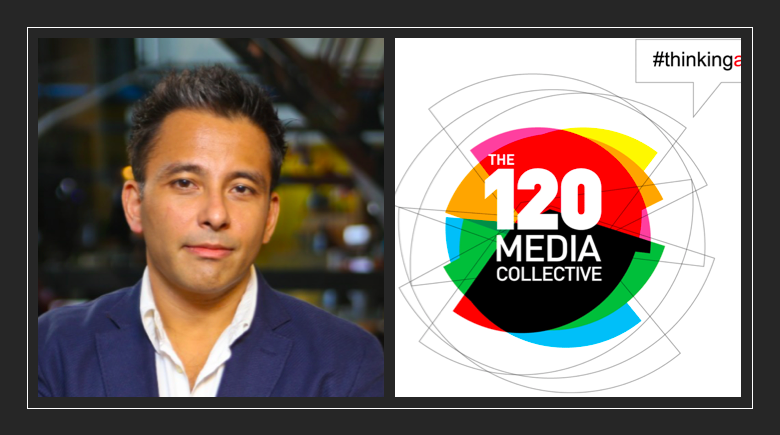 It's pretty safe to say we rocked 2018. This year, we won a slew of new clients at Jack in the Box Worldwide, our digital agency vertical, allowing us to expand into new sectors like healthcare and financial services. BANG BANG was relaunched with the IKEA launch campaign, to once again take its place as one of the industry's top production companies and Sooperfly proved that the 'video content agency' model is something the industry is ready to adopt. Most importantly, we moved a lot closer to our ambition of being the most effective at creating content for business impact.
As for getting rocked, I'll leave that distinction entirely to the previous year, which saw the loss of a few businesses combined with the effects of DeMo and GST.
In short, 2018 was as awesome for us at The 120 Media Collective as 2017 was bad.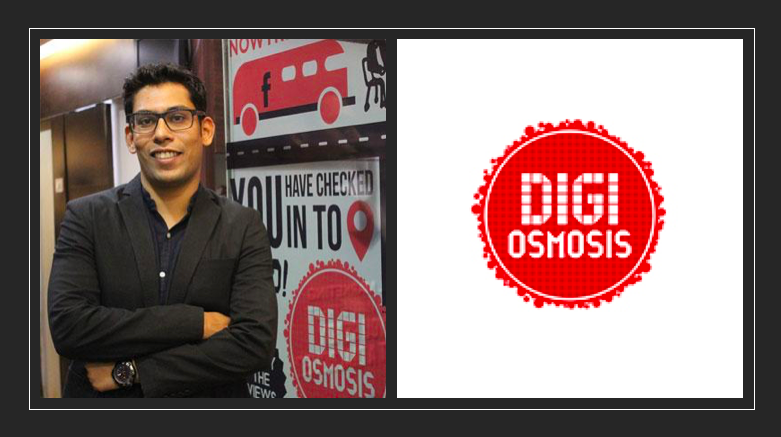 OTT really picked up it's pace in 2018 with shows like some amazing original shows coming on platforms like Netflix and Amazon Prime Video, and we were quite happy to have worked on Amazon Prime Video's shows like Breathe, Hear Me. Love Me. and Mirzapur. Apart from that, we also worked on other OTT platforms like Eros Now App and Zee 5 which gave us really good understanding about different markets in the OTT world. We also had some amazing content driven and technology driven movies like Manto, Bioscopewala, Gold, 2.0 which helped us understand wider ecosystems to market in the most engaging manner. Influencer Marketing played a huge part in this which is now growing as a complete vertical in our company and technological innovation on digital is what we aimed at in all our projects. We were also able to expand our genres from entertainment to sports (T10, Pro Kabbadi League, IPL, ISL) to brands (ICICI, Gulf Oil, Colgate, Make My Trip) which has helped us establish ourselves as a boutique agency.
Digital has become a very evolved ecosystem with Jio 4G coming in Indian Markets, there is no distinction in urban and rural as everyone has access to 4G but everyone has different demands, so reaching them in the right manner was a major challenge faced. Also to develop a creative thought process for influencer marketing campaigns instead of merely putting a post was something which got us a challenge as we aspire to give as much quality as possible.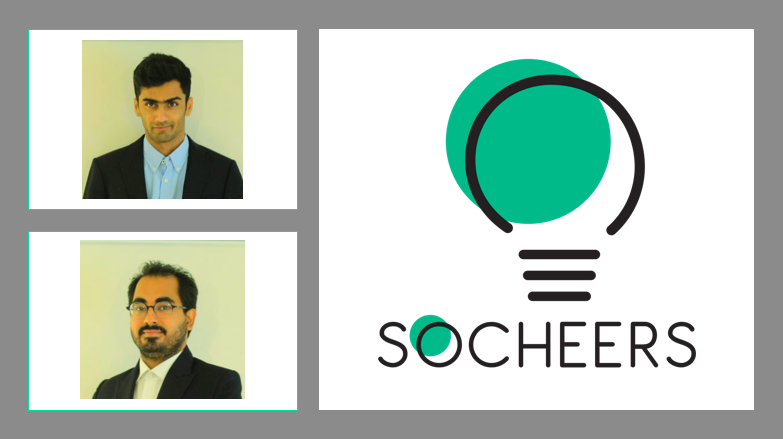 We celebrated 5 years of SoCheers and brought the year in with everyone we've been associated with. We added so many new enterprising people to our team and love the energy they bring on board. We pitched & won some amazing brands like Amazon Prime Video, IIFA, Thrive Global, Wok Express, HRD Ministry & many others. We also won a lot of recognition in terms of awards for all the different campaigns we worked on this year. On the other hand, we did a lot of new things this year by exploring new platforms, working in tandem with India's best talent & opening newer divisions for offline event driven activations & merchandising.
We stopped being a startup & had to start acting like an adult – in terms of team management internally, processes were set & a lot of things were put it place. We struggled through this, but things are starting to look up for 2019. We took up everything that came our way – smallest to biggest projects – and we faltered at a lot of places. We learnt that we cannot pick up everything, but now we are prepared for newer things that we can take on. We lost a few pitches that we were really looking forward to work on. But we are learning from what we did wrong & are now prepped to bag them in 2019.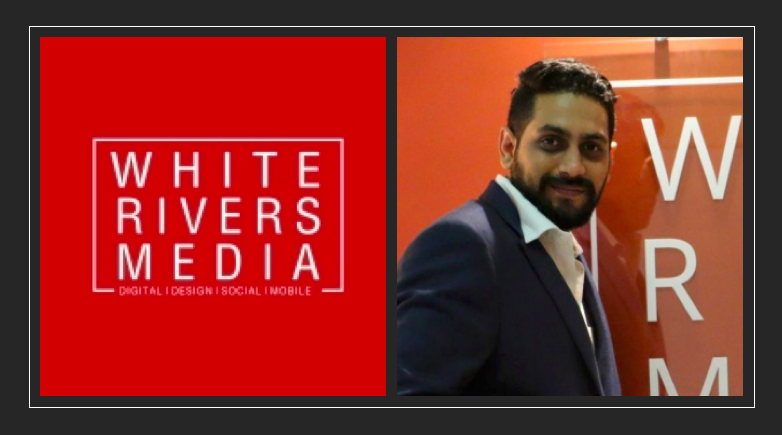 'Answering why we rocked 2018 is super simple: We won a Shorty! We were the digital partners for Viviana Mall's Stop Acid Sale campaign, and getting global recognition for a noble cause is one way I'd define "rocking" 2018.
One way that 2018 rocked us was with the better definition of data privacy laws. Now, these are laws that have just been put into place in global markets, and they will still take some time to come to India. However, we at WRM pride ourselves on being ahead of every curve, which is why we've had the chance to objectively reassess our data-driven marketing strategies from a morality lens.
Most importantly, 2018 gave us clarity on our moral compass as marketers, and that in turn allowed us to give our clients confidence on the ethical front.
Such practices have been long overdue ever since digital and social platforms have allowed marketers to reach an audience that's relevant. Now, we can be sure that data-driven marketing will not infringe on any user's privacy!'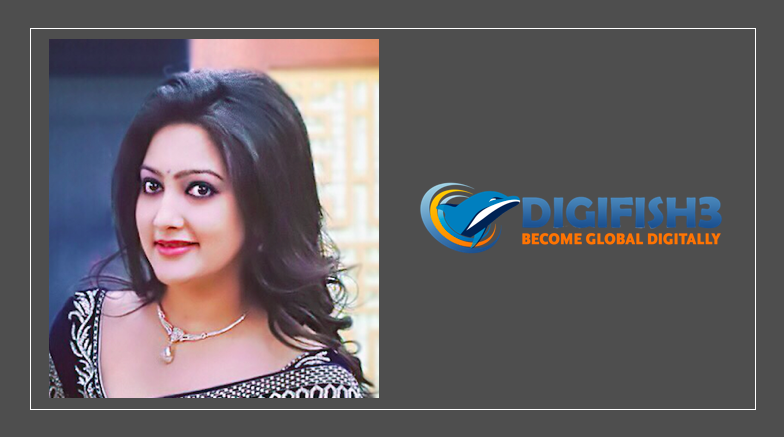 The Best way to address 2018 for Digifish3 is via a quote by Ray Kroc- 'Luck is a dividend of sweat. The more you sweat, the luckier you get.'
We had a year full of new ideas and implementation on the same. Digifish3 Expanded its domain from digital services to branding and product building. A year of hard work, passion and dedication towards all our ventures. This indeed made us lucky and popular, amongst the Industry. A remarkable year for recognition and learnings indeed. Looking forward for a much more eventful and fruitful year 2019.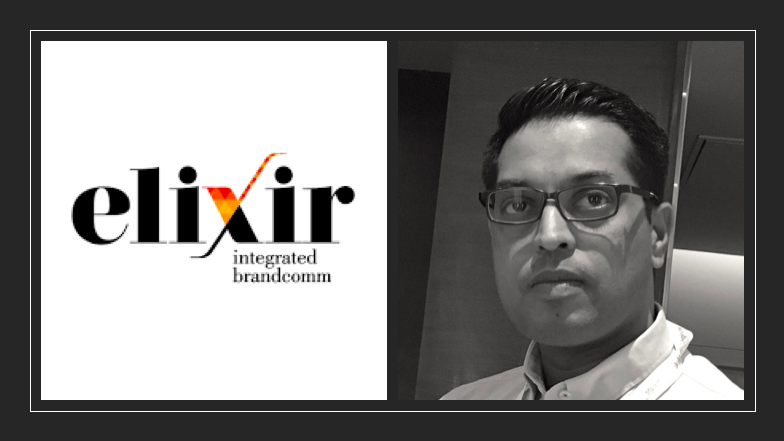 The best part of 2018 is that brands started realising that customers will never love the brand until the employees love it first. This very fact enabled us to plan a few amazing projects for our clients. We planned an engaging branding activity at Zydus Healthcare where 300+ employees participated along with their families and created a masterpiece and branded their workplace.
Similarly, we pulled off a space branding activity for Covestro where we took the space branding route and turned it into a massive employee engagement activity. These and more such ambitious projects helped us rock 2018!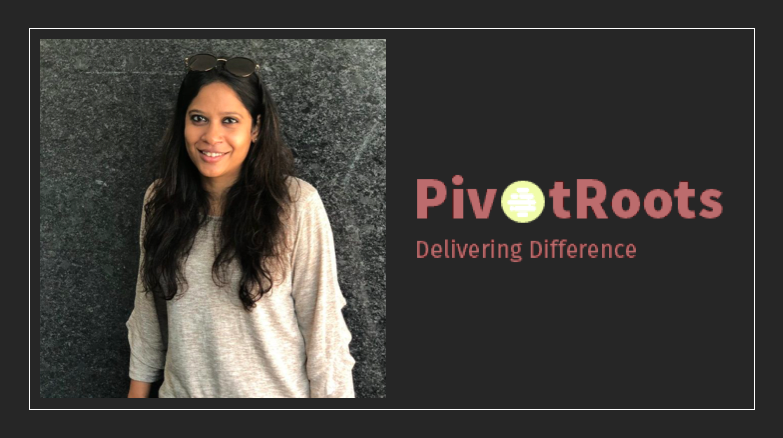 2018, you were fantastic for PivotRoots. Felt like a roller coaster ride which only goes up! Over the last one year we won some great accounts like Grofers, Smaash, Myglamm, Puraniks and more. Bagged multiple awards for our campaigns, grew to a team of 85+, raised a series A funding and started an office in Dubai!
This accelerated growth came with its own set of challenges! The team sat at the reception & pantry since we didn't have space. Finding good talent was a challenge (if you are reading this, please send in your resume 😉). But nothing made us stop because 2018 was giving us all the energy we needed. 2019, we are ready! Whatever be the challenge it's always #ChallengeAccepted for us!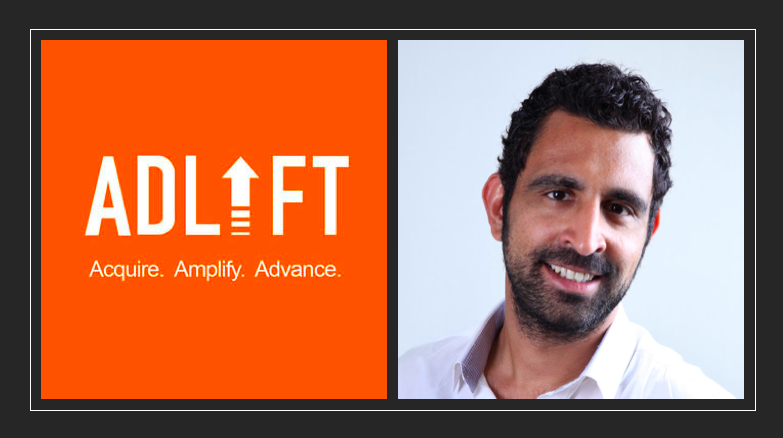 India's pitted to cross 800M internet users by 2021 out of which 550M would be non-english internet users. Max Life Insurance and AdLift took head start in launching a robust vernacular content marketing program that resulted in a significant increase of non-english user acquisition. A large percentage was driven by capturing organic market share across vernacular language searches on Google.
In addition, we've also witnessed significant growth within the influencer marketing space. Global Influencer marketing spends will increase to $5 to $7B by the end of 2019. Which is a 10X increase from 2015. We had the opportunity of executing several influencer marketing campaigns successfully in 2018 and envision this space to catapult for our partners in 2019 and beyond!".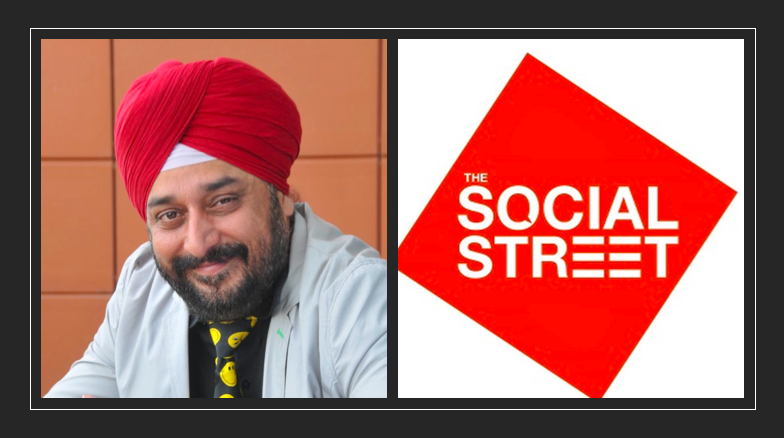 2018 has been a big year for The Social Street! We brought home two Agency of the Year (AOY) awards from Goafest Abbys, a Creative AOY at Big Bang Awards, 2018 South Asia AOY at PMAA Dragons of Asia, and five more AOY honours from the 2018 Campaign South Asia Agency of the Year Awards. All this along with numerous category and campaign specific awards.
All credit for this goes to the team. It is because we work in a style and structure that best describes us as No-line agency – where consumer is first, regardless of ATL, BTL or TTL.
A major blow that rocked this year for us was the untimely and tragic demise of Prasanth Mohanachandran. Prasanth, besides being the CEO & Founder of The Digital Street, our digital vertical was a very dear friend and close work companion.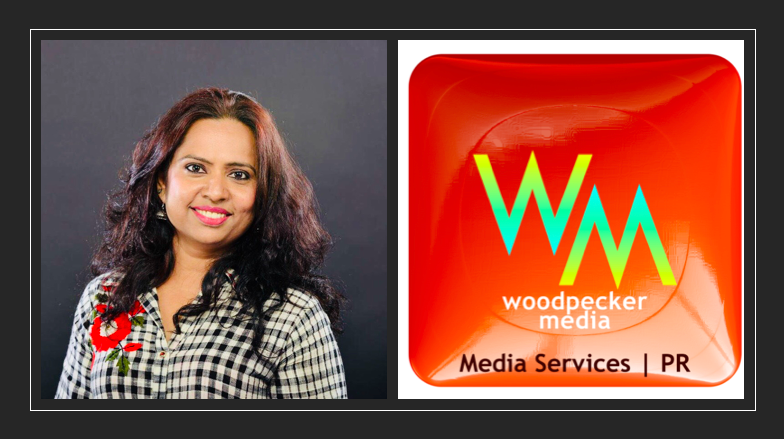 Each year, it's fascinating to see the rise in brands to become content marketing industry leaders.
For us the challenge at the beginning of 2018 was to set our foot among the industry players and we crafted an expansion plan to have a captive audience who understood our approach to content marketing with fresh, innovative, and creative ideas. We used personalization as one of our strategies and it did great as it gives brands more space to tell in-depth stories that capture users' complete attention and creates an emotional connect. We have a long way to go but we have made a remarkable start .
With social media being so easily available at the fingertips the biggest challenge we face is to explain our clients looking beyond social media for targeted exposure and also establish clear objectives and measure against them relentlessly to help organizations elevate their brand reputation and help them connect and engage with their target audience in innovative ways…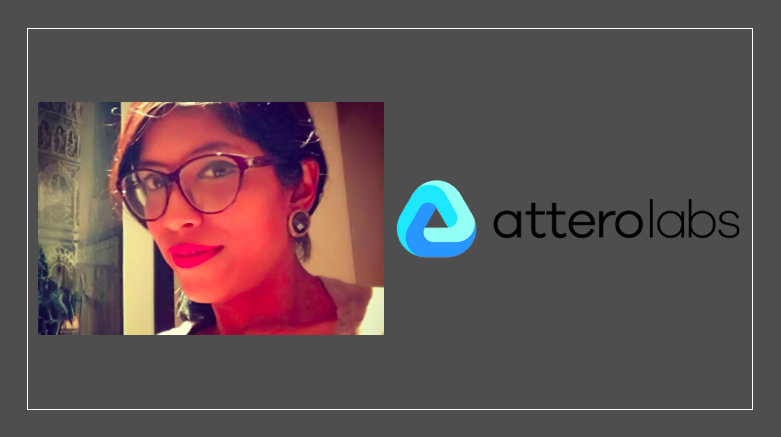 Ushered in the era of app-less Augmented Reality (AR) experiences built on FB and IG for Real Estate, Auto, Retail and Travel verticals – Launched our Proprietary Mesh Decimation Algorithm to render High Fidelity and Realistic Low Poly Models under 4MB – Enabled deeper Product Visualizations with 3D Posts on FB to tackle Banner Fatigue and Blindness from generic 2D Banners.
2018 was a Phenomenal year for AR 2.0 with breakthroughs in the distribution with the launch of SparkAR – Also, 2018 saw all the Tech Giants taking huge bets on AR, thus helping set the eco-system.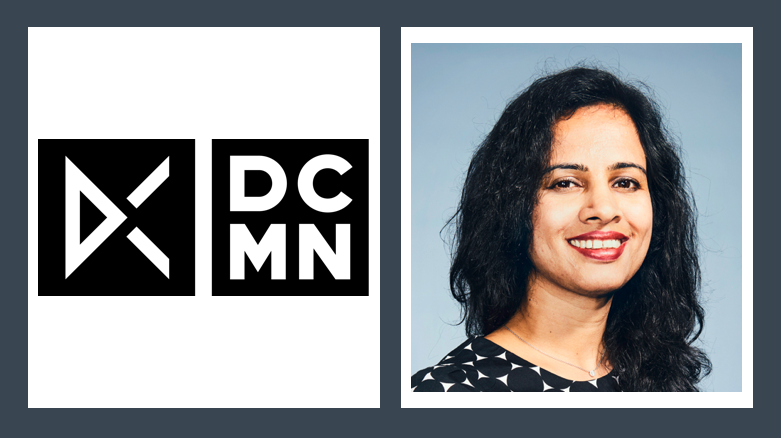 2018 was an exciting year for DCMN. From opening a new office in Amsterdam to implementing the beta structure in the company, 2018 has been nothing short of eventful.
On the client side, we launched Truecaller's TV campaign in India and tracked its performance with our proprietary TV tracking tool DC Analytics. Watch out for phase two of that campaign. We had the fourth edition of our flagship event SCALE at Berlin where Truecaller was on our panel, discussing how to scale in emerging markets. We also hosted our first ever "Open Nights" in India and Asia, which got a massive response in terms of audiences and social conversations. It was an amazing event and a moment of success for us.
What rocked DCMN and many others in the industry was the introduction of GDPR in the European Union. While it brought privacy for the end user, it meant a lot of legal paperwork for all the agencies to make sure that we were GDPR compliant.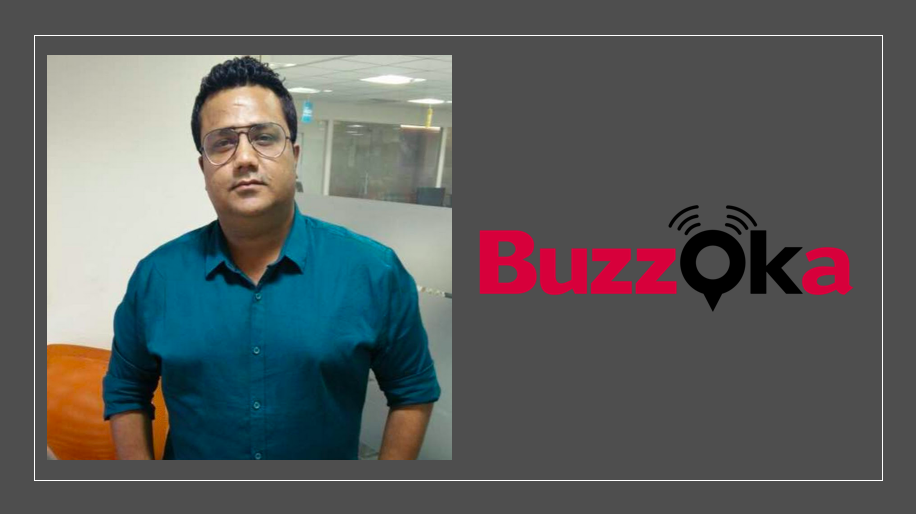 The rise of Instagram was one of the biggest hits for the Influencer Marketing ecosystem when the domain was expecting a leadership of Twitter to continue even in 2018. Buzzoka was quick enough to be able to tap on to the rise of Instagram and sold approximately 130 Insta campaigns in 2018 itself.

As a leader in the Influencer Marketing ecosystem, we at Buzzoka were expecting Quora to evolve as a key platform to help brands cater their organic discovery on the world wide web but sadly, Quora was not able to fulfil the gap but we are optimistic that Quora will pick in 2019.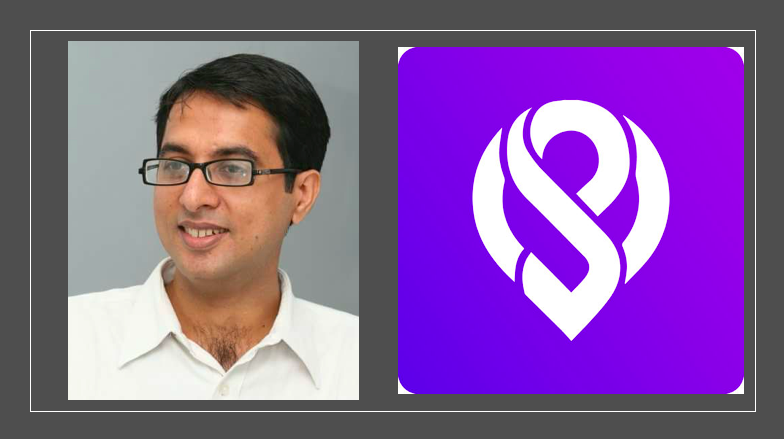 2018 has been an year of mixed bags. We at Sutra Networks (https://sutranetworks.com/) are a B2B SAAS Platform to build Social Communities for Brands. A couple of such platforms exist and are doing well in the US and Europe. India is seeing an advent of that and we were building thought leadership and demand in this space by approaching brands and agencies. In specific domains like Banking with leaders in the digital space there was already an in built advocacy for community marketing whereas in others like fashion & lifestyle, Media, home etc that also has a lot of customer touchpoints there was a keen interest to built it in their marketing arsenal. Even Agencies who have moved ahead in the digital curve were excited to partner with us. Though there are ubiquitous social media platforms already available but the need to own the user data and reduce continuous investments on these was driving this desire.
2018 has been rocking for us. No not just because it's been a great year for us as a business! It's more so because we did some industry firsts which would position the Digital Marketing Agencies of India on a very different pedestal. We hope to start a trend that would only get better with time for every other digital marketing outfit of the country.
1. We have been the "Creative" agency on roster for one of the largest media conglomerate of our country. This has mostly been the play zone for the traditional creative agencies and as you would know nobody has ever heard of a Digital Creative Agency in the crowded space of Search Marketing, Social Media Marketing, Website designing & content marketing agencies. We are the only one to be Digital 1st yet be ready to rock Integrated Marketing Communications across ATL, BTL & Digital platforms.
2. While some digital agencies have started contributing to brands; ideating & producing brand films, we have already taken the podium finish for being the 1st ever agency in the country to have produced a fully funded web series which is still rocking Sony LIV web originals.
3. We have produced a full fledged entertainment series for a b2b brand which is clearly a 1st when it comes to India. Our philosophy to identify the customer even at the helm of b2b decisions helped us rock 2018 & may be the days to come.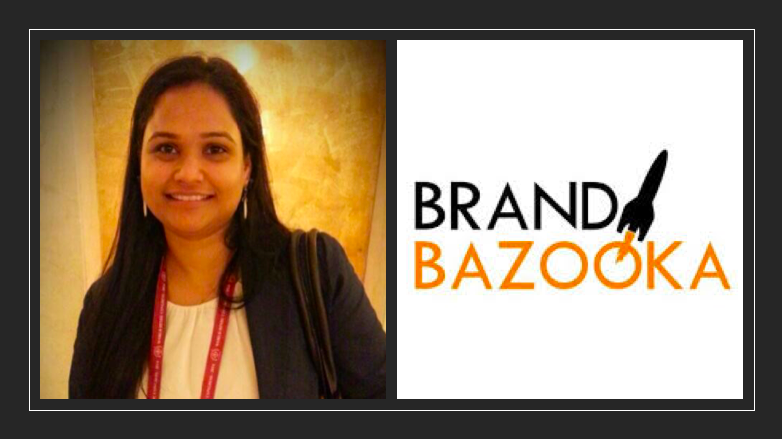 In 2018, we had our share of ups and downs, but thankfully there were more ups than downs.
Added a few more accounts to the roster – Linc, JBL and ShopClues. Some of these wins are more special than the rest. It's for the first time that Linc has awarded its business to an agency outside Kolkata.
More mid-level professionals hopped onboard. Now we are fully-fledged and strong across domains, whether digital, social or mainline.
Won an advertising award this year. We hope it'd be the forerunner of Cannes Lions and One Show Pencils we plan to win soon.
And now we are moving into a bigger, swankier office. And have plans to open branches in other cities soon.
2018, you have been a real sweetheart. Now to win over 2019.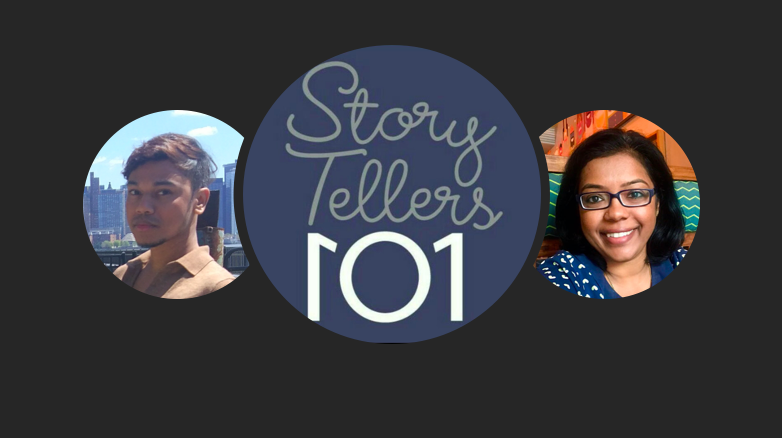 Being the only remote working Indian PR (Public Relations) Consultancy in India, in 2018 we clearly witnessed a growing trend of reputed brands wanting to work with consultancies like ours which could move faster and employees who wanted to begin their careers with a work life balance eager to join in. Brands loved our responsiveness and communications solutions that enabled their businesses. Employees were grateful that they did not have to go through snarling mumbai traffic and all the time saved on commute was used productively both professionally and personally.
Companies and Organisations this year wanted to speak in a more cohesive manner where PR was an integral part of their communication. Thus our role at PR partners broadened to not just media coverage but counsel on how a particular communications activity could be made better. Influencer outreach and reaching out to the right target audience through PR is was the key and not just volumes of coverage. This enabled us to broaden our communications portfolio and has now positioned us an comprehensive. communications agency. In 2019, PR will continue to be more of meaningful coverage, more shareable content and an increased focus on WOM (Word of Mouth).