Valentine's Day is a great time for brands to celebrate love with consumers through their captivating marketing strategies. But not all survive this relationship.
It is that time of the year when brands get-rich-quick, couples panic to look for romantic ideas and singletons feel like deadbeats, switching on Netflix. Yes, I am talking about the much loved- Valentine's Day!
With a total spend of $18.2 billion in United States alone (says the National Retail Federation), Valentine's Day observes a lavish spend on jewelry, flowers, cards, clothes and others.
With all the jazz around this time, brands tend to grab a slice of the action and make the most of this week. It is a great time for them to celebrate love with consumers through their captivating marketing strategies. The expression of love if executed well, can be strikingly awesome.
However, seldom these strategies don't sync with the brand image or are simply irritatingly gooey. Here, we have curated some of the marketing campaigns that failed to woo us. It is a lesson to other brands committed to offer something different on the table but fail miserably. Have a look…
1. Natan Diamonds
The audience was taken aback by this controversial advertisement of Natan Diamonds. With a sheer attempt to objectify women, disgracing her worth and emitting the dominance of male, this ad has been particularly quite disturbing.
In addition, it also tends to compare the worth of a woman with that of a diamond. Her perfect legs and skin should match up to the flawlessness of a diamond. The ad suggests that a woman is embraced only after she is cut, carved and manipulated, just as a diamond is.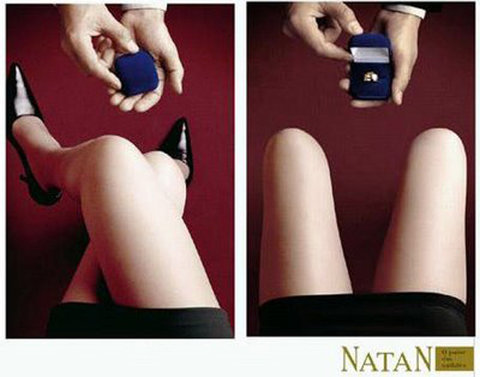 2. Swatch
Well, the creative may be quite successful in grabbing the eyeballs, I am not very sure how the butt-looking heart is synonymous with Swatch's brand image. In an attempt to slay its Valentine's Day campaign, the message simply uncoupled with audience's need.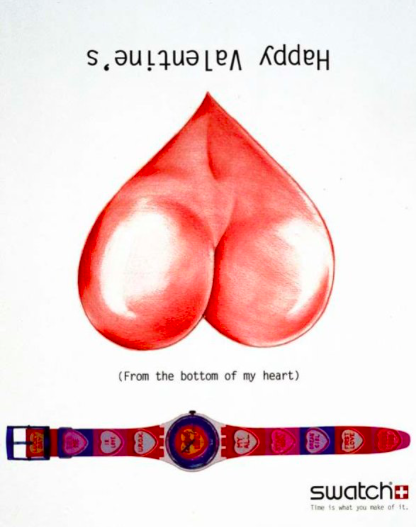 3. The Body Shop India
The company's new campaign called 'The Ultimate Love Challenge' is as bland and routine. For me, it did not hold any novelty or a push to participate in the contest. The video with Jacqueline Fernandez conveys nothing but her beautiful face. A brand that is most women's favorite could have attempted to pull the heartstrings better.
4. Mother Dairy
In terms of its marketing, Mother Dairy has never been very heavy or eye catching. And this time again, the brand did not do any wonders with its Valentine's Day campaign. It had run a content wherein you were supposed to tag all your Single friends who must go on an Ice Cream Date.
With your competitors coming up with brilliant ideas to compel their audiences to buy their products, a campaign as basic as this one is quite useless.
5. Burger King India
This new ad film by Burger King India hasn't been one of the best ones from this brand. For me, the characters taken looked quite prepared already and their reactions did not stir any form of emotion. Although the concept, directed towards the lonely singles was fairly decent, the whole setup was poorly put together.
6. Snapdeal
Snapdeal came up with #WhatSheSaid campaign last year for Valentine's Day. The idea was too basic in terms of its inception and execution. The participants were supposed to send in their responses on how their partners responded on giving them a box of chocolate. And guess the gift? A power bank from Bingo India. I could nowhere relate its elements with one another.
With a brand encompassing products from different categories, a more effective idea would have been appreciated.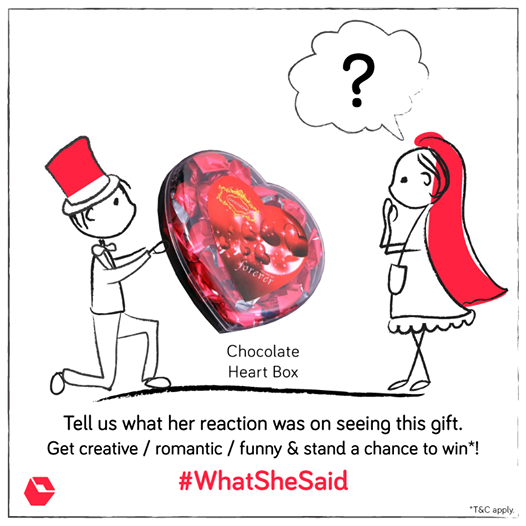 Learning from the Leaders
Creating a genius campaign isn't a big deal. The idea may be simple, but if executed well, it can garner you a lot of presence and profit. Have a look at some of the most remarkable campaigns that you all can learn from. They are hitting the right chord at the right time, just what a marketing gimmick should do!
1. Roadster
2. MTV India
3. Housing.com
4. CaratLane
This Valentine's Day, we wish all the brands and marketers a smooth relationship and a lifetime of love with their beloved customers!