Are we going to talk about food here?
Well, we all know India is home to myriad restaurants, street stalls and food centres. In fact, according to a report by the Indian Brand Equity Foundation, a trust set up by the commerce ministry, India's food delivery market alone is worth $15 billion today.
Quite evidently, the business of a brick-and-mortar food store is being altered by the emerging online food ordering sector. This stumbles us upon the most recurrent question- Is the concept of cloud kitchens a recipe of success for the existing/ upcoming restaurants or a bane for dine-in enthusiasts?
Before we delve into the dynamics of this new business model, it is important to understand the concept and emergence of Cloud Kitchens in India.
A cloud kitchen is primarily a restaurant kitchen that only accepts incoming orders through an online ordering system and doesn't offer a dine-in facility. While the trend of calling a nearby restaurant and getting your order at home has been fairly old, influx of companies like Swiggy and Foodpanda have reshaped the whole online food ordering scenario in a rather structured one. We now live in an era of ordering right from our mobile phone and getting it at our exact location. Most of these online portals have teamed up with existing restaurants to ease the ordering process and expand their profits.
The Trailblazers
We think of online food delivery, and we think of Zomato and Swiggy. Founded in 2008 and 2014 respectively, these have revolutionized the whole setup of doorstep delivery. However, the concept was first tested and validated by FreshMenu back in 2014. Some of the other top names include Faasos, Holachef, Foodpanda, etc.
These cloud kitchen platforms help you do everything – right from searching the restaurants that delivers to your address to browsing from hundreds of menus to paying securely through online means to a great grievance redressal process.
In my conversation with Lloyd Mathias, Marketing Expert and Former Asia Pacific Marketing Head of HP, he says, "Cloud kitchens or digital restaurants have emerged over the past three years on the back of the popularity of the food delivery apps like Zomato, Swiggy, Foodpanda and Uber Eats. The rise of food tech has made it much easier for consumers to order and pay for food online, thus increasing food delivery orders. Given the hyper-competitive restaurant environment, cloud kitchens are a low operational cost, lower entry barrier and safer bet in the food space. Primarily, a cloud kitchen is a restaurant minus a dine-in facility accepting orders through online ordering systems. So, there is a base kitchen that delivers food to customers at their doorstep".
With introduction of such online kitchens, a gradual monopoly is being created in the market. Not just that, their diligent marketing teams are keeping their nose to grindstone, making sure that customers order from their portal's very own kitchen and deliver them on priority when compared to other restaurants.
This new kitchen-centric model has been feeding the curiosity of startups that are looking to replace traditional business models with a more sustainable and scalable one.
Recent Aggregators
With a noticeable shift of consumers to the online food ordering platforms, we see multiple new players trying to gain some hold of the market. Some of the recent names joining the bandwagon include:
Future Group- The giant will soon start its cloud kitchen vertical that will be first rolled out in Bangalore. Future Group is India's biggest brick-and-mortar retailer and is expecting to increase the revenue contribution of food business to nearly 50% in the coming future. Interestingly, the company owns Galaxy Entertainment Corporation, which supplies to a dozen commissaries and supplies to live kitchens in Big Bazaars. The company may look at expanding it.
UberEats- The San-Francisco based cab aggregator Uber, launched its food delivery vertical in India in May 2017. The operations first began in Mumbai, now spread over many cities. The company aspires to deliver convenience, reliability and a wide selection. They even look forward to provide their restaurant partners with a provision to start their own kitchens in the near future.
Ola-Foodpanda Integration– Ola cabs announced the integration of Foodpanda in its mobile app in 2018. To recall, Ola acquired Foodpanda India in December 2017 in exchange for Ola Stocks. The company, at the time, also announced that $200 million (roughly Rs. 1,439 crores) would be invested into the food delivery aggregator to boost its presence, a move that is showing substance on ground now with Foodpanda offering hefty discounts for orders on its platform.
Lloyd also adds here, "Aggregators have entered this space given that they already are a significant part of the value chain – with expertise in online delivery and deep customer data. With cloud kitchens they can dynamically change their menus to cater to new consumer trends. The Future group is looking to leverage its digital wallet FuturePay to deliver affordable meals at the doorsteps of consumers under the cloud kitchen concept".

How Are They Making a Mark?
Since there is no physical outlet, the marketing need of a cloud kitchen obviously demands differentiation from the regular restaurants. For the same reason, it also loses out on its visibility. To compensate, their marketing tactics and brand strategies ought to be better in recall and more powerful.
Especially in case of a cloud kitchen, proper marketing and advertising is essential because it is a single source of obtaining orders. Since the overall cost gets cut (location or maintenance cost), companies often invest a good amount on their marketing and promotions. Zomato is a classic example of this.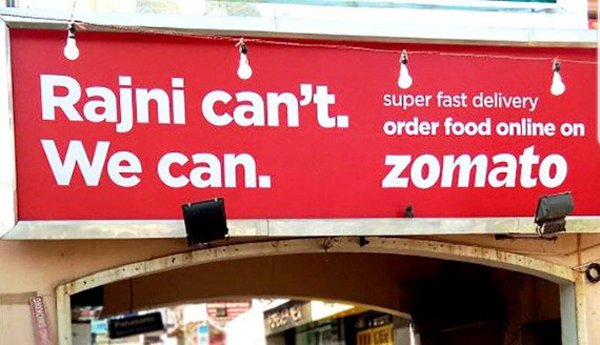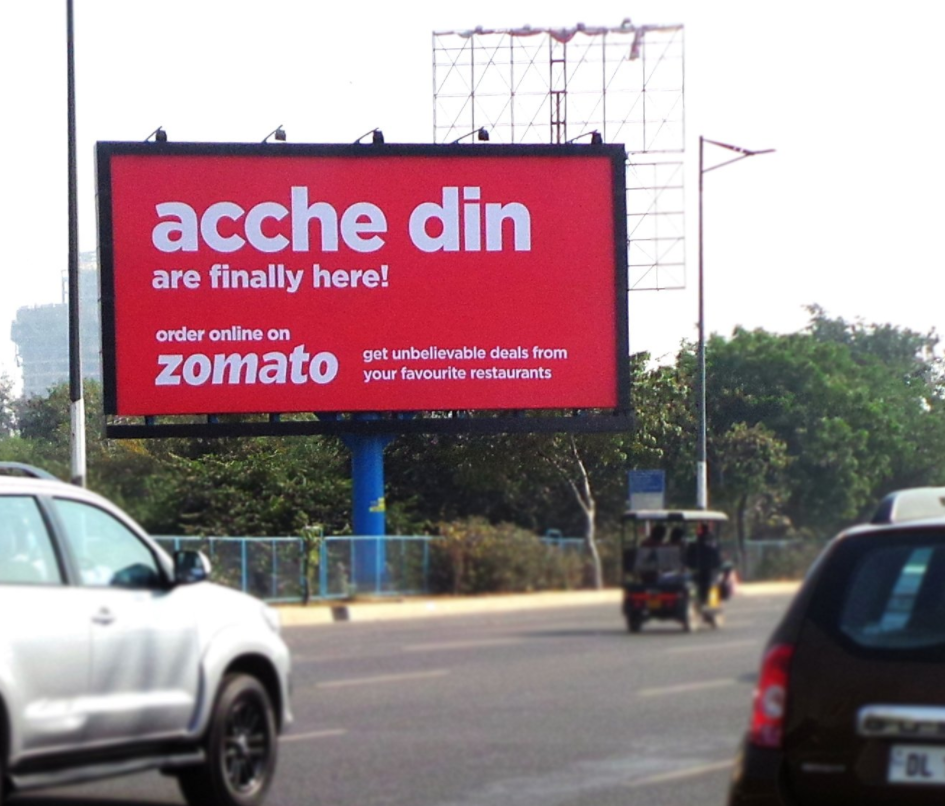 Today's generation needs a mix of physical and digital presence and phydigital is the way to go. The idea is to create a differentiated experience of visual restaurants and cater to multiple needs of consumers.
Social media plays a major role influencing a person's decision. It works well in favour of such online portals. With social media at its peak today, brands chart out a separate and extensive social media strategy. Facebook ads have definitely become a favorite. These platforms are a great way to interact, reach out to consumers, address feedbacks and convert followers to loyalists.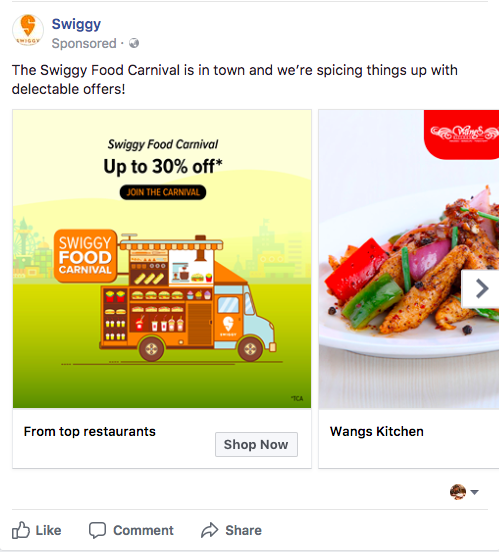 Another significant marketing model is providing convenience to customers with dedicated Applications. Most people prefer using apps than going to the website and order. With these online food delivery apps, you are obviously providing convenience to the customer and becoming discoverable. The new concept of app-integrations has also seen a rise in this respect.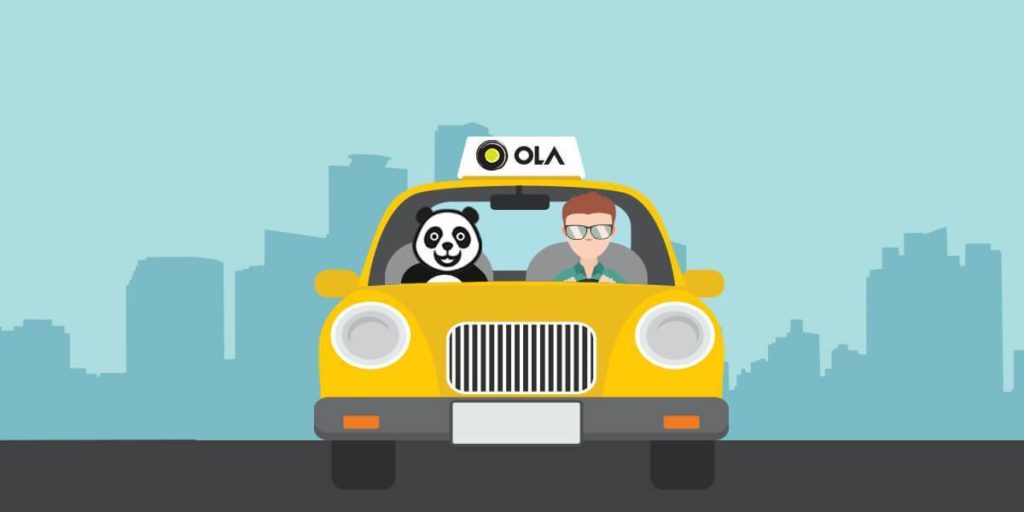 Investment Quotient
Cloud kitchens typically involve lower costs than setting up a dine-in restaurant, as the location is not customer traffic dependant and other overheads tend to be lower. Also, these kitchens focus on mass production of food and decreasing the production and packaging time. Further, cloud kitchens can cater to a multiplicity of cuisines from a common kitchen.
Restaurateurs can take advantage of this to test out their brand and customer base before opening a premise in a low-risk environment. Thus giving an opportunity to the chefs to concentrate on one objective, to prepare the best food!
A Bright Future Awaits
Several chains in India have shut their traditional restaurants and are transiting to the cloud kitchen model. Since you do not need to serve customers on-premise, this model saves you big on renting in non-premium spaces and helps meet customer preferences. Lloyd adds here, "The Cloud kitchen business model is great for first time restaurant owners who don't have the investment needed to open a full-fledged dine-in restaurant. Online orders are increasing due to the food tech apps and this helps a faster ramp up and increased trial. Over the next few years, one would see Cloud Kitchens increasing in number and scaling up and using this scale to gradually take the place of centralised cooking hubs supporting restaurants with food".
The concept of cloud kitchen can also be called the optimal utilization of existing space like in case of OYO & Café Coffee Day (partnered with Freshmenu and Ubereats respectively), and creating more supply, like what Swiggy & Zomato are attempting to do.
From a technological point of view also, we will encounter delivery services in the form of personalized recommendations, robot deliveries, voice ordering and drone deliveries in the coming years. I would say that this is just a beginning of the whole new revolution that is going to take place in the food industry.
With minimum risk involves and multiple opportunities that can be extracted, cloud kitchens are one of the safest bid to invest, for sure!