As a child, I used to think, why does God need to have a gender when we are taught at school that God is One. Things related to women have been seen to require validation. Gender equality and feminism have been the two pressing and widely debated movements for the societal, gaining momentum in the past few years. Brands are also evolving. They are becoming civic leaders, advocates, even therapists and driving dialogues to change by reinventing how we address taboos in everyday life, tackling everything from sexual health to menopause to hair loss. This is positive and refreshing as well.
To take a closer look, everything boils down to 'MINDSET' and 'EDUCATION'. If the big technology platforms had been created with women from the start, the internet would have been a different place with more empathy for women of various genres. Certain societies in the country due to its patriarchal backdrop still have not been able to de-fossilize the way we have been thinking around the role of women in our lives. If we look at it from an evolutionary, historical and biological perspective, that's what women did. Men used to go out hunting and the all-female community was left behind to help each other out with children, companionship, emotions, and have general chit chat. The Communities were always there, now it is shaping the ideal way with more women Taking Charge. And let's be honest, deep down we all know that this has power to impact economies positively.
Now it is promising to see the approach, narratives and the vibrancy in discussions around sisterhood that is happening across societies. Smashing through the barriers that inhibit the advancement of women will allow organizations to benefit from the still underutilized sources of talent. To harness this, every organization will need to consciously drive diversity beyond its doors with measurable impact.

I am happy to see research on these lines which will only help us measure our efforts towards building the new internet for women.
Here are the 6 key catalysts I feel are shaping up the new internet for women-

COMMUNITY BUILDING AT SCALE
Communities built by women for women is the new phenomenon. What is this? It is simply developing authentic relationships with power in hands of the users.
Women who have never thought before to look at the world in a different way, are finding women learning, sharing and training together, bond faster. This bond forms the pedestal for a circle of support which translates into cohorts or communities that help each other bring out the best to not only survive but thrive and have fun in the journey of life. SHEROES is one such platform operating in India building a safe space of narrative-rich, diverse opinionated women users that is shaping up the New Internet for Women. With a mix of working professionals, creators, homemakers, freelancers and students. A completely non- judgmental, supportive space. Apart from 60+ online communities, the app also hosts a dedicated helpline where members can talk to certified counsellors for in-depth support on crisis situations and general questions around their own journey towards empowerment. Additionally, SHEROES also hosts its annual flagship mega show #SHEROESSummit, held in top metros in India witnessing a day filled with conversations, networking, performances and inspiration to enable a platform for online women to meet offline as well.

THE DIGITAL SHIFT
By 2022, the number of Internet users in India is expected to go up to 800 million, with 35–40% of these being women. Women's mobile phone ownership has increased significantly in low- and middle-income countries since 2014. GSMA reports that the number of women who own a mobile has risen by over 250 million, with 80 per cent of women across these markets now owning a mobile phone. According to comScore, total digital population of female audiences age bracket 15 -24 years is 34.55 Mn out of which 97.6% of them can be reached on Entertainment & Social Media through mobile followed by Technology, Retail and Games. Total digital population of female in age bracket 24-35 is 24.77 Mn out of which 90.1% can be reached on retail, entertainment & social sites via mobile while education, banking and career services via desktop. So what? Women drive 70 – 80% of all consumer purchasing decisions and as more women enter the workplace, their global spending power is only set to segment. Women will be the next emerging market. Setting an example, SHEROES has engineered a digital version of the friend-circle of our youth accessible on mobile app and also SHEROES.com so that women can engage more in a constructive space at any time.

SAFETY, TRUST, EMPATHY JOIN HANDS
It all starts with the feeling and being cognizant of a safe and constructive space to have conversations. Twitter has twice as many make users than females according to Statista, while Pinterest has a majority of female base. For example, when SHEROES was conceptualized and created, everything starting from vision, product design, data privatization, engagements revolved around Safety, building trust and leading with empathy. Safe in terms of blocking males, safe in terms of women users meaning to share anything and everything with a support system that takes a lot in terms of unshakeable faith, fearlessness and experimenting continually with MVPs (Minimum Viable Product).

VERNACULAR WELL BEING
So many cultures, languages and habits! How do you feel when someone speaks your language? Isn't it a wonderful thing? According to the latest census, there are 22 major languages written in 13 different scripts and over 19, 500 dialects. Indian language internet users are estimated to grow at a CAGR of 18% versus English language users at 3% and 9 out every ten new users over the next five years will use the internet in a vernacular language Need I say more? At SHEROES, for our fellow women users, we have already shaping up our content in multiple languages apart from English, be it building specific communities or the whole content of the platform.

COOPERATION & NOT COMPETITION
I thought through deeply around what makes this click. And guess what? It is embedded in this question – Is the female internet is driven by competition or cooperation? Look around and most of the examples we see is a strong hold of cooperative spirit. Not that competition is bad. However, it is this approach of women that makes it a richer space that at SHEROES we call as -the circle of support driven by empathy.

ARTIFICIAL INTELLLIGENCE
This is an era of Conversational AI, a subset of Artificial Intelligence backed with data. Unlike a television commercial or a radio advertisement, conversational AI is not linear and one-to-one. To use conversational AI in advertising and branding, each customer is considered unique, and the content being customised according to the needs of that particular user. I keep going back to this recent blog written by our Data Science expert at SHEROES. This crisply explains how we are leveraging AI.
In the meanwhile, sharing the link to a recent article which talks about the challenges in this space. Click here to read
I also encourage everyone to talk about women's internet more and keep revisiting from time to time while not waiting only for a Women's Day to share thoughts. Carpe Diem!
____________________________________________________________________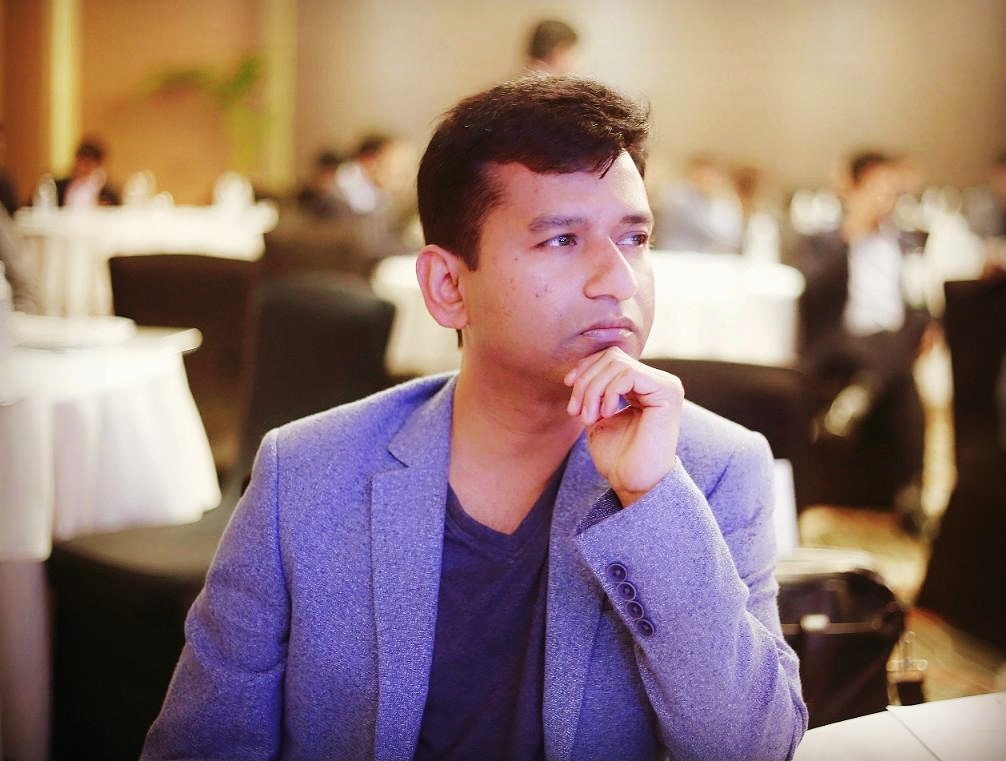 About the Author 
A passionista at heart, Ankoor Dasguupta believes in the power of Energy & Energize while bringing to the table a pedigree of 19 years across the full spectrum of print, digital, mobile, event productions along with C-Suite relationships. A Dale Carnegie fellow, trained in 'Mentoring to Develop Talent', Ankoor is also an avid writer and a speaker at various forums. At SHEROES family, Ankoor works around building deeper relationships with brands and media agencies and in tandem evangelizing the SHEROES voice. Connect with Ankoor on LinkedIn or @ankurnow on twitter